21 December, 2022
A short term SCI camp can offer a long term vision for a rural community
by SCI India West Bengal State Group
Dear Friends, I am really excited to reach you with our heartfelt season's greetings and share with you some exciting activities of SCI India West Bengal State Group along with a local NGO.
Maybe you have read in August our Summer short term camp report. During that camp we planted 600 trees, distributed 45 fruit trees among poor families and distributed 65 second hand used sacks to local families to gather family plastic waste and explained to them the problems that will be created by throwing the plastic waste in the field and in the river. The camp not only planted seeds of the trees but also the seeds of voluntarism.
In our towns we have a garbage collection system run by municipalities but not in the villages. Our members decided to make their village a plastic waste Free-Zone.
So the youth of Baribhaga abad village near Raidighi who became members of SCI after the Summer short term camp, promised to collect the plastic waste from each family once in a month but they could not organise it every month. So they decided to collect the same once every two months and they did it for the first time on the 9th October. On that day they collected about 45 Kilogram plastic wastes. This quantity was unexpected to them and it offered a new insight about the magnitude of the problem. It was amazing to see that even in a remote village where the purchasing capacity of the people is quite low, the average monthly income of a family is less than 75 euro, could produce so much plastic wastes.
The second collection move of plastic from 65 families was organised on 12th December & this time the collection was even more. It was about 55 Kilograms, so already about 100 kg plastic have been collected. Now they have been facing problems holding it.
Hence they approached the local Government office called "Panchayet". The Panchayet is a body consisted of elected village representatives who run the village administration. The Panchayet head was amazed to know the outcome of our action. If one small village can produce so much plastic then how much plastic can be produced by 20 villages? The Panchayet could not locate a place for holding the plastic as yet but they have started thinking about it. We proposed an awareness seminar for the village representatives. They have agreed to allow us to hold a seminar on 27th December in their hall.
They also had a meeting with Block Development officer (One Block having 20 Panchayet under it.) who appreciated their our effort and agreed to give them drams to use as bins in a park where we will have weekend activities.
The volunteers further met the principal of Raidighi College. The principal directed them to the Head of the Botany department. They had a meeting with three professors who run the "Green club" with the college students and the National Service Scheme. The professors along with their students wanted to visit the project shortly. It was agreed that a MOU will be signed soon to work together on environmental issues.
It is interesting to note that wherever we approached, people welcomed us cordially because the educated people on the top are well aware of this serious issue but the problem is not addressed due to lack of coordination at different levels and lack of motivation to work. SCI provides us with that highly necessary motivation to work voluntarily to save mother earth.
In addition we want our mission to be replicated by the elected representatives, initially by volunteers, but hope soon it will be taken up by the Government although the financial limitations are there.
We are now thinking of having know-how to melt the plastic packets to keep it in a smaller place and sell it out. We are also planning to have regular activities with school students to grow awareness among them. The professors of the college have assured us to help us as resource persons.
So we strongly believe that our vision of a pollution free, clean environment can be possible, if the youth come forward voluntarily. Long live Voluntarism – Long live SCI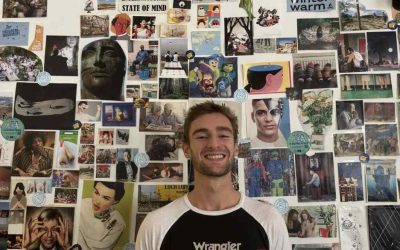 Léo arrived at our office of the International Secretariat here in Antwerp on the 15th of September and he will stay with us for one year. Hello everyone! My name is Léo, I am 23 years old and I come from Lisieux, Normandy, a city in France. I joined the International Secretary to take part in the organising of the International Committee Meeting. I will also be the first point of contact for...
The Summer Short Term Camp was held from 20 to 28 August 2023. Three participants reached the campsite one day before from Mankundu. The local friends arranged the food and accommodation at Bhagot Singh club and since there were no international volunteers or volunteers from out of state, the local unit Members and four members from the Hooghly district joined the camp. Ten volunteers regularly...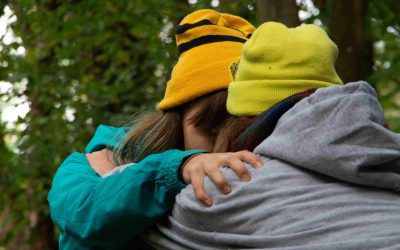 The training will be held from 6 to 15 November in Hollókő, Hungary. This program aims to help you become a better leader through the principles of self-awareness, resourcefulness and accountability.