2 March, 2023
Applications are invited for Barbara Dunstan Memorial Churchill Fellowship
by IVP Australia
Focused on the themes of peace and reconciliation, this fellowship has been sponsored by IVP co-founder, Chris Dunstan, in honour of his late mother, Barbara Dunstan, who died 31st Dec 2021, aged 98.
Applications are open
A Churchill Fellowship is for any Australian citizen or permanent resident who would like to explore international best practice and innovation or learn new skills from other countries. Churchill Fellowships are not academic awards and no educational qualifications are needed to apply.
Barbara Dunstan (circa 1960)
Barbara Dunstan was widely appreciated for her kindness, sense of justice, compassion, dry wit, and unique turn of phrase. She was the beloved wife and mother of five children and grandmother of eight grandchildren. Barbara lived a modest life of selfless and loving service to her family, her church and her community in Melbourne.
Her father was severely wounded during the First World War and this trauma had ripples of impact for many decades. Barbara did not engage actively in formal politics, but abhorred conflict and violence and sought to create peace, healing, and reconciliation in those around her throughout her life.
Reflecting these characteristics, this Churchill Fellowship is dedicated to her memory and focuses on the themes of peace and reconciliation.
This fellowship invites candidates who wish to travel overseas to study the diverse dimensions of peace and reconciliation and to apply this learning to the benefit of the Australian and global community.
Examples of possible topics that could be studied under this theme include:
Reconciliation between first nations and settler communities. Australia is widely regarded as a successful multicultural nation. However, Australia has yet to come to terms with the injustice of the dispossession and mistreatment of its first nations' people. What can Australia learn from overseas experience to heal such division and pain? How can Australia apply such lessons to create a more just and inclusive community; one that acknowledges and makes amends for the past wrongs and honours the unique heritage of its first peoples.
Supporting reconciliation after international conflict. International conflicts, such as the current Russian war in Ukraine, are often rooted in unresolved grievances and rivalries of the past. Conversely, peace-building efforts, such as the Cambodia Peace Agreements in 1991, the 1998 Belfast Good Friday Agreement and the Timor Leste peace process in 1999, can reduce the prospect of future conflicts. What can Australia learn from processes overseas to identify and resolve enmities and grievances? How can Australian government and society foster such reconciliation in order to reduce the chances of future international conflicts?
Building international friendship and peace to avert future conflict. According to the Global Peace Index, the world has become less peaceful in 11 of the past 14 years. In the Asia Pacific region, great power rivalry threatens to spill into military conflict. What can Australia learn from overseas examples, particularly in our region, of building trust and mutual understanding between disparate nations and peoples? How can applying these lessons reduce international tensions and diminish the risk of armed conflict?
For more information and to apply: https://www.churchilltrust.com.au/sponsor/?id=SP000804
⏰ Applications close 1 May 2023 at 5.00pm AEST.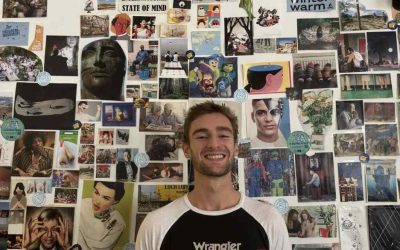 Léo arrived at our office of the International Secretariat here in Antwerp on the 15th of September and he will stay with us for one year. Hello everyone! My name is Léo, I am 23 years old and I come from Lisieux, Normandy, a city in France. I joined the International Secretary to take part in the organising of the International Committee Meeting. I will also be the first point of contact for...
The Summer Short Term Camp was held from 20 to 28 August 2023. Three participants reached the campsite one day before from Mankundu. The local friends arranged the food and accommodation at Bhagot Singh club and since there were no international volunteers or volunteers from out of state, the local unit Members and four members from the Hooghly district joined the camp. Ten volunteers regularly...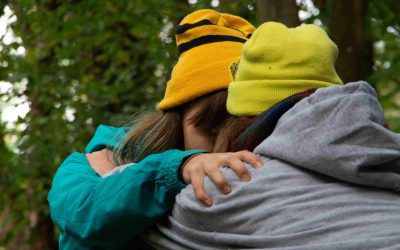 The training will be held from 6 to 15 November in Hollókő, Hungary. This program aims to help you become a better leader through the principles of self-awareness, resourcefulness and accountability.