16 May, 2022
Project café – call for participants
Project creation from inspiration to action
Project café is looking for participants!
WHEN 30 June – 05 July 2022
WHERE Bankya, Bulgaria
DEADLINE FOR APPLICATIONS 3 June 2022
Would you like to realise your own ideas?
Have you been wanting to initiate your own project?
You (and eventually your team) are ready to rock, but you just don't know yet how to get there and realise your idea(s)?
Well… read this call carefully and – if interested – join us!
* This call for participants applies only for youth workers, activists and volunteers from EU countries + Albania, Armenia, Kosovo and Ukraine. You can apply if you have a residence in one of those countries or hold a passport from one of them.
If you have any questions, please write to Britta and Jenia at: projectcafe@sci-d.de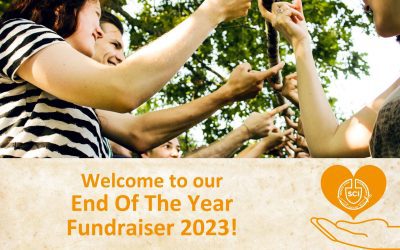 As we approach the end of this year, I would like to address all of you and ask for your support to SCI. The most reliable source and that which would give us the highest level of independence, is YOU!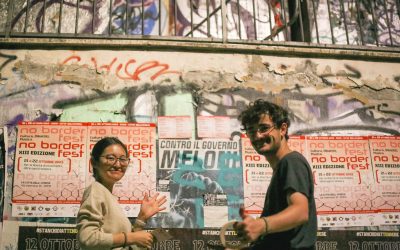 From 10th to 25th November 2023 and ahead of the 13th edition of the No Border Fest, 14 international volunteers arrived from Spain, Portugal, France, Albania, Croatia, Hungary, and Italy to Rome, to offer support, during the two weeks, 'tidying up the space of "La Città dell'Utopia"' leading up to the festival and also during the festival. About the festival The No Border Fest was back in its...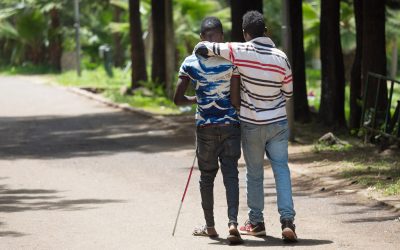 SCI-India's Maharashtra State Group organized a webinar to commemorate the World White Cane Safety Day. The Group has been associated with organizations working on issues faced by the visually impaired for over four decades. The aim of the seminar was to expose new volunteers to the world of the visually impaired, to the challenges they face in daily life and how the little but mighty cane helps...