16 May, 2022
Project café – call for participants
Project creation from inspiration to action
Project café is looking for participants!
WHEN 30 June – 05 July 2022
WHERE Bankya, Bulgaria
DEADLINE FOR APPLICATIONS 3 June 2022
Would you like to realise your own ideas?
Have you been wanting to initiate your own project?
You (and eventually your team) are ready to rock, but you just don't know yet how to get there and realise your idea(s)?
Well… read this call carefully and – if interested – join us!
* This call for participants applies only for youth workers, activists and volunteers from EU countries + Albania, Armenia, Kosovo and Ukraine. You can apply if you have a residence in one of those countries or hold a passport from one of them.
If you have any questions, please write to Britta and Jenia at: projectcafe@sci-d.de
Ala, from Tunisia, joins our team at International Secretariat of SCI as the new project volunteer.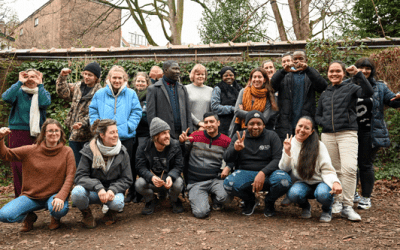 Last February, as part of the project "Decolonize volunteering!" from CCIVS, SCI Belgium had the chance to host a beautiful group of young people wanting to start working on a challenging and demanding issue: the decolonisation of volunteering.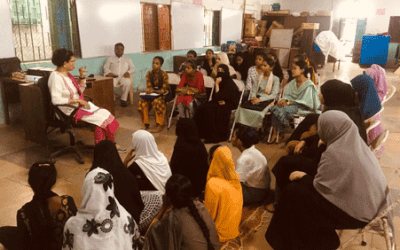 SCI India Maharashtra State Group organised a six day project about Girls Empowerment. Each day day tackled a different subject for more than 25 young girls.