25 April, 2022
Free Medical Camp of SCI Bangladesh
Mother and Child Care Center in Rangabali Patuakhali
Rangabali is one of the most remote disadvantaged rural areas of Bangladesh and due to its geographical location no primary medical services are available. 
SCI Bangladesh in collaboration with SCI Japan build a Mother and Child Care Center in Rangabali Patuakhali in 2017. In response to the continued requests from the local community and considering the need of the people of Rangabali, SCI Bangladesh organised the fist free medical camp since 2020 due to COVID-19 pandemic on March 25-26 2022 at SCI Mother & Child care Center.
During the camp total 378 numbers of patients were served with full course of medicine in the following discipline:
Gynecological treatment: 84

Pediatric treatment:

 121

General Medicine (male & Female): 173
A total of 3 specialist Doctors and 7 SCI volunteers has participated in the medical camp.
Thanks to all volunteer doctors for their cooperation.
Thank you for this submission to Maniruzzaman Bachchu, National Secretary, SCI Bangladesh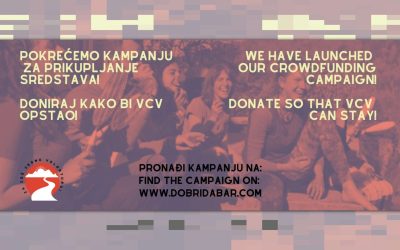 Volunteers' Centre of Vojvodina (VCV), our Serbian branch, needs your help to survive! They have been organising peace projects for many years and they need to continue their valuable activities. Donate! Their goal is at least EUR 4.510…we can do it together!
In April this year, IVP Australia held their second event under the banner of Raising Peace.
Are you interested in environment awareness, educational support or local communities empowerment? Apply now and discover the beautiful country of Sri Lanka!
📅 July and August 2022 📍 Sri Lanka ⏰ Apply by 10 June!