9 March, 2020
Women's rights are human rights
8th of March., International Women Days
Hundreds of thousands of people walked the streets of Barcelona to advocate for women's rights – human rights on Sunday 8th of March.
The crowds of people and waves of purple colours were the symbols of women's power, diversity, unity and equality, and among them there was a local SCI Catalunya feminist's group: Akelarre. We wanted to march with others to raise the voice for feminism and bring attention to the issues and violence that people face nowadays because of their gender and assigned social roles.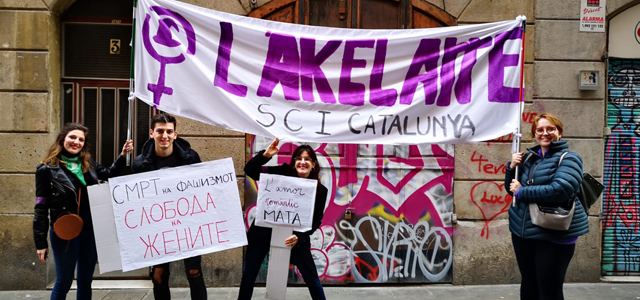 The streets, squares and sidewalks were full of people who waited sometimes over an hour for the crowd to start marching as there were so many people. These were united, fun and symbolic manifestations which SCI Catalunya joined and supported.
Volunteers and activists from SCI Catalunya and our local group organised meetings to prepare visual materials for the manifestation such as posters with sayings supporting feminist movement, also there was a banner made to represent our group so we are ready for more manifestations.
Meetings which we organise in our office in Barcelona bring volunteers together and connect us strongly to SCI values and mission. That's also our local activism in SCI Catalunya and mission we want to develop and encourage people to join the movement by volunteering on a local level.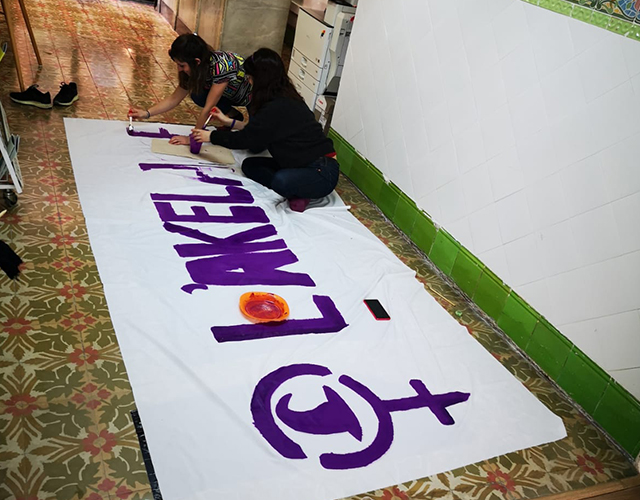 Written by Bogumila Hładki (EVS in SCI Catalunya).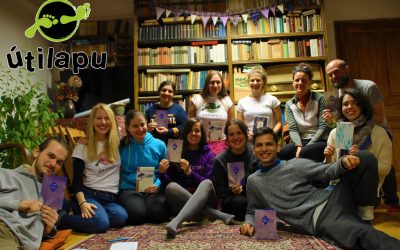 In their autumn meeting, Útilapu Hungary set their goals for the future and celebrated the 100 years anniversary of SCI!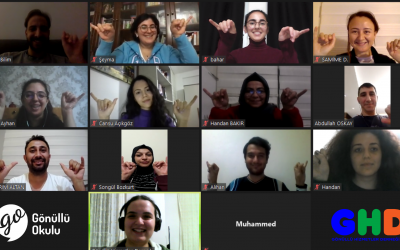 Our partner organisation Gönüllü Hizmetler Derneği (GHD) has launched its first volunteer school to give training on different sectors to combat issues related to civil society.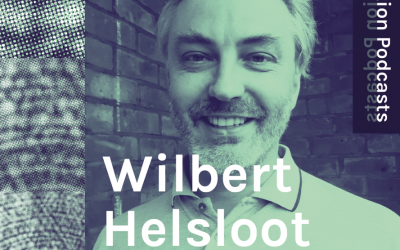 After ten years of activities and brainstorming on climate change, non-formal education, peacebuilding, friendship, volunteering, or activism, GAIA Kosovo decided it was time to gather testimonies, stories, experiences from friends from the Balkans and beyond in the form of podcasts.