26 April, 2021
Faces of Peace
Photo Hackathon
This March CVS – Bulgaria decided that "it's peace o-clock" and initiated a Photo Hackathon on the topic, as part of the SCI's Peace in Practice supported by the Council of Europe through the European Youth Foundation.
The activity had several main components – study workshops on peace and photography and an action – the photo hackathon itself, followed by an evaluation meeting and online exhibition. The initiative was coordinated by Shirin Hodzheva and the peace topic was introduced by the experienced facilitators Katerina Stoyanova and Natalie Jivkova from CVS – Bulgaria's team.
We managed to gather 15 participants from all over the country, who were eager to learn more and present their vision for peace through the eye of the lens. The group had the opportunity to meet online on 16th March and jump through the different levels of peace together, reflecting on which level is more close to their state of mind at the moment. Two days after the first peace online workshop, the participants gathered for the second study workshop, which had a special guest Miroslav Marinov – an expert photographer and founder of Sofia Photography School. He gave inputs on how to visualise ideas and values, how to capture them with your camera and engage the public.

The spirits of all participants were lifted and the actual photo hackathon action was planned for the weekend following the study workshops. All participants were invited to go outside, alone or in a team, explore and capture the different faces of peace with their cameras. As the weather was not very friendly some participants found inspiration indoors and all managed to create amazing art pieces. All participants, facilitators, and the expert gathered for one last session on 25th March for evaluation and feedback on the results. The best photos were exhibited and are available to see online. Anyone can like, comment, and get inspired to think, talk and act for peace. 

We are happy to share this initiative with you because it is showing to all of us that peace has so many different faces, it is just us who have to look for it, keep it and celebrate it every day!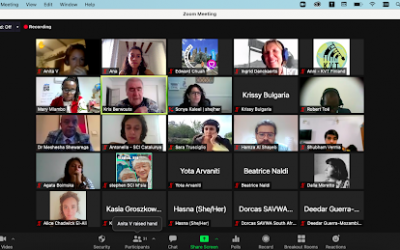 On the 7th of September SCI Catalunya, with the collaboration of SCI International Secretariat, VWAN Nigeria, ZWA Zimbabwe, SCI Italy, SAVWA South Africa, KVT Finland and AJOV Mozambique, as part of Grassroots change: volunteering, leadership and emancipation through hands-on work and mentoring organised a webinar on the topic: Decolonise volunteering - dream or reality?  It connected global...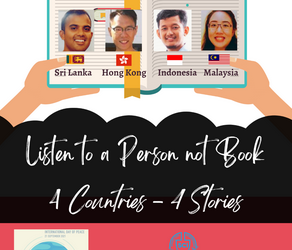 In conjunction with International Day of Peace that takes place on 21st September annually, this year SCI Malaysia has organized a virtual Human Library with the aim of promoting conversations on volunteerism to better our understanding of diversity to help create more inclusive communities across cultural, religious, social, ethnic differences. The topics for this Human Library is Volunteering for Peace.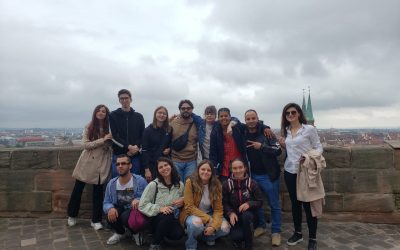 On September 12th, young volunteers from across Europe arrived in Nuremberg to embark on a new adventure and learn about the sustainable options of travels and flying alternatives.