January 2020 - March 2021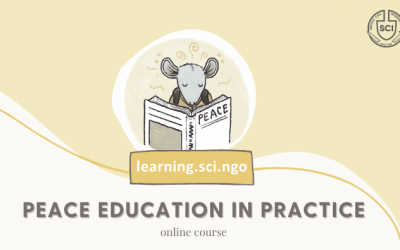 Our Peace Education in Practice online course is officially available!! You can find it at learning.sci.ngo.
Between March and April you can also participate in group sessions to learn together with other people. Find all the dates and join in!
read more
'Peace' is a big concept. It has many layers and levels of understanding. Throughout this year and beyond, SCI hopes to broaden young people's understanding of and engagement with peace, as something more than just 'absence of war'. We want to show that peace is something which can be lived on a day-to-day basis.
As a peace organisation in its 100th year of work, SCI wants to take the opportunity to renew its energies in peace activism and peace education. Particularly, through this project we want to offer opportunities for young people to help to contribute to a more peaceful world. Through becoming Peace Envoys, we hope that young people and partner organisations will be (re-)energised to spread messages of peace in their communities!
This project is made up of several events and the creation of an online course about Peace Education in Practice.
Peace Education in Practice online course
We spent 2020 developing an online course focusing on peace (education) in practice. Our work has started at the Kick off meeting in Antwerp and continued throghout all the year online. The online course is divided in 7 modules: What is peace?, Inner peace, Peace with others, Social and political peace, Peace with nature and the environment, How to educate for peace and Looking back, looking forward module.
Watch the Facebook live launch event.
Your feedback matters to us!
Peace in Practice training course (online)
This online training course took place from 30 October till 11 November 2020 and involved youth leaders, activists, and volunteers from across Europe. They were invited to reflect deeply on the concept of peace on multiple levels: intrapersonal (peace with oneself), interpersonal (peace with others), peace with nature. Participants have gained tools, skills, and knowledge to put Peace into Practice and many organised a follow-up local action for peace.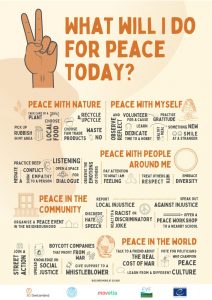 Inspire your daily action for peace!
As a result of the training course, a new series of posters What will I do for peace today? came to life and are available for print here.
There are different versions and you are free to choose your preferred size, colour and symbol combination.
Read the impact report from this activity.
After the training I feel inspired and motivated to keep on working for peace.
Despite the pandemic, we are trying hard to organise local actions for peace in various countries.
Building up on the knowledge and inspiration gained from the Peace in Practice training course, SCI volunteers and project partners organised a number of actions between December 2020 and March 2021.
Have a look at the actions that have taken place!
Coaching Peace Education in Practice training course (online)
From 1st to 6th December 2020, young people took their opportunity to learn more about peace and practice their coaching skills, to be able to pass onto wider audiences the principles and values of peace. Since online facilitation became essential in 2020, we explored how to do it.
Get ready for your online event – a series of webinars
Organising an online event has become a nessecity in the pandemic times. Are you also wondering how to do that? How to manage registrations? How to make it interactive and engaging? How to take the group dynamics into consideration?
We zoomed on in these topics in 3 online webinars. Below you can watch the recordings as well as 3 shorter videos that will help you master Google forms in the playlist.
The Peace in Practice project is supported by the Council of Europe through the European Youth Foundation.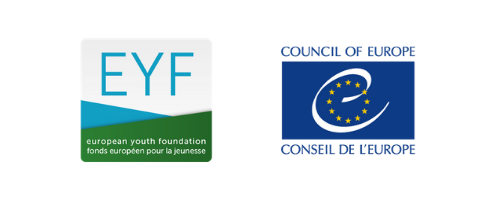 This project is financially supported by Movetia. Movetia promotes exchange, mobility and cooperation within the fields of education, training and youth work – in Switzerland, Europe and worldwide. wwww.movetia.ch

2 Trainings about emotional intelligence and non-violent communication
Bulgaria 
February and March, 2021
2 days training courses about emotional intelligence and non-violent communication for Veliko Tarnovo City Students Parliament and Bulgarian young Human Rights activists.
Workshops on 3 levels of peace (inner peace, peace with others and peace with nature)
Russia (Chechnya, Dagestan and Ingushetia)
February and March, 2021
3 workshops on 3 levels of peace (inner peace, peace with others and peace with nature) were organized in Chechnya, Dagestan, and Ingushetia. The activities were based on the knowledge the organizers gained on the training of SCI Switzerland "Peace in Practice". 
The target group of the trainings were the local young activists 18-26 years old from those three regions, and they had 20 participants on each training.
2 Workshops on Cleaning beach/forest connected with a topic of sustainable consumption
Spain (Catalunya)
March, 2021
More information coming soon!
Training on projects focusing on social and environmental justice
The activity is a hybrid (online and offline) training course on social and environmental justice for 15 participants aged 18-30 from Serbia and Kosovo.  
Each module accommodated between 5 and 10 participants, and at least one was in English. One module's duration was two working days (weekends) or 4 afternoons (weekends and working days). The content of each module was the same, it was just the language that changed.
Peace actions against discrimination
March is the month against discrimination. 01/03, the international day of zero discrimination, 21/03 the International Day for the Elimination of Racial Discrimination, the World Poetry Day and the International Day of Nowruz.
For almost two weeks we invited people of Athens to declare, to discuss, to record what Peace means to them. Drawings, poems, texts, moto are some of the ways that were used to share the different understanding of Peace.
To close the event we organized a two days festival on the importance of Peace. During these two days we organized:
Workshop on street theatre and performance

Creative activities for children using recycled materials

Workshop on the importance of birds and prepare the kids to welcome swallows. We made swallows' nests.

Workshop and creation of graffiti. The subject is "what is Peace?"

Workshops on different sports which are popular in different cultural and/or ethnic groups.

Movies projection (small movie and documentary on line festival)
Peace workshops and screenings in Mitrovica
The project consisted of two events: a peace workshop and a screening of a short documentary, and 26 participants took part in them. The workshop was led by an experienced peace trainer, and participants shared their perceptions, discussed what peace meant to them, discussed the notion of peace, of conflict, and tried to find ways to resolve conflicts through activities, debates and role plays. 
The next day, the short documentary Mur/ Zid/ The Wall was screened at 7Arte, a local cultural organization. The event was open to everyone and people gathered to watch this short movie about a divided school in Kosovo. Since not everyone agreed with the movie's message, a constructive and interesting discussion took place between the participants who could all express their point of vue and react to each other's comments.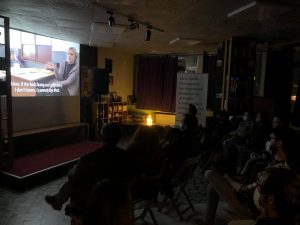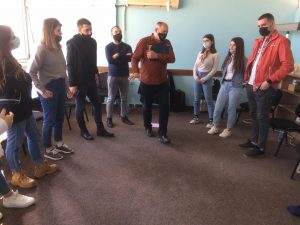 Peace workshop and photo hackathon
The event "50 faces of peace" was a photo hackathon with two main components: a peace workshop and a photo hackathon. The peace workshop was led by experienced facilitators and aimed to get the participants know each other and to introduce the topic of peace. We looked at the different levels of peace and engaged the participants in thinking about what peace means to them. 
After the workshop, the participants were split in groups, mentored by professional photographers, working individually, in pairs or small groups in order to show with photos and narrative what peace means to them. The photos were collected in an online photo album and the local youth was encouraged to exhibit the results (online and offline) and share within their schools/ universities/ circle of friends and relatives.
Workshop and simulation game on critical thinking, fake news and polarisation
Two days workshop focused on two intense working days. In the first day we focused on team building, profiling of the participants, and building of trust in the group. 
Moreover, the day concentrated around learning critical thinking methods and social mechanism of polarization. In the evening of the first day they designed the script of the simulation game for the second day.
The second day focused on the simulation with monitoring and evaluation of the simulation with personal insights.
We delivered a digital edition of the PeaceBox event. This included an online photo exhibition, 3 online (theatre and Peace and Art) workshops, and a short film, which explores and promotes the message of peace. The project engaged over 35 community participants in these workshops and produced creative content throughout March 2021.
Peace and Art Workshop 

Peace and Art Workshop 

Theatre Workshop 

Photography Exhibition 

Brainstorming and videoshooting
NVC presentation for teachers-to-be
Conflicts happen more frequently in schools. It can occur between students, teachers and parents. This is why it is important to teach students how to handle arguments and conflicts in their lives by applying Nonviolent Communication (NVC).
We hold a workshop on Nonviolent Communication where we discussed about different emotions and their descriptions, viewd a video about NVC, and reflected on the topic and its importance.
Check out the presentation here!
It challenged people to complete certain tasks that helped them make peace with themselves, with others, with nature, and with the world!
Each day we posted a challenge related to peace that made them think about what it meant for them, and give ideas on practices that helped them integrate peace into different areas of their life.
Some challenges were creating a peace crossowrd, taking 30 minutes to do something that brings you inner peace, writing a letter for a person who hurt you, sharing projects that are making the world a more peaceful place…  
This Forest Bathing workshop was inspired by the japanese concept of Shinrin Yoku. It aimed to help participants to gain inspirations, collect ideas about ways of finding connectedness with nature, and bring inner peace while being outdoors.
A total of 12 participants (from Poland, Germany, Hungary, Greece, Netherlands and Bulgaria) built together the space in which they met and deepened the insight on their connectedness to nature with them.