26 March, 2021
Design Contest: the winners!
Merchandise for 100 years of SCI
Service Civil International turned 100 years old in 2020, and we extended the celebrations to 2021 with the goal of holding an in-person closing event in December, during ICM 2021 in France. Before that, other centenary activities are planned, such as a Peace Caravan and Actions for Peace.
To mark the anniversary in a memorable way, and having the upcoming events in mind, we created a contest for designs that can be used by SCI organisations for merchandise.
The results are in, and we are delighted to present you with the designs that we selected!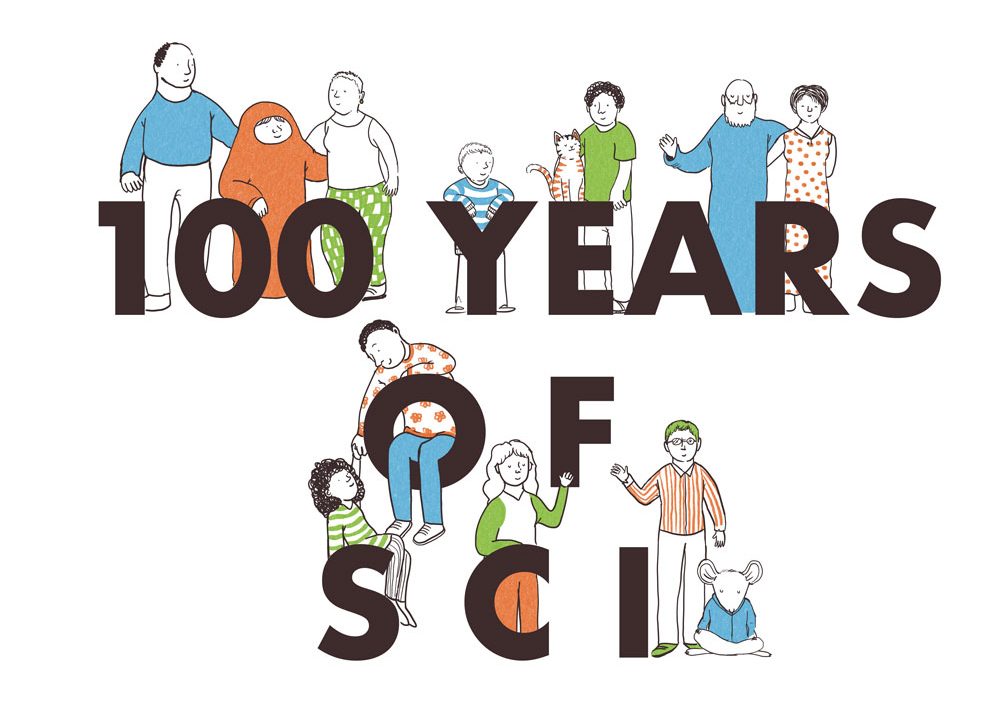 —
Designs by Yeliz Cavrar – Communication volunteer at our office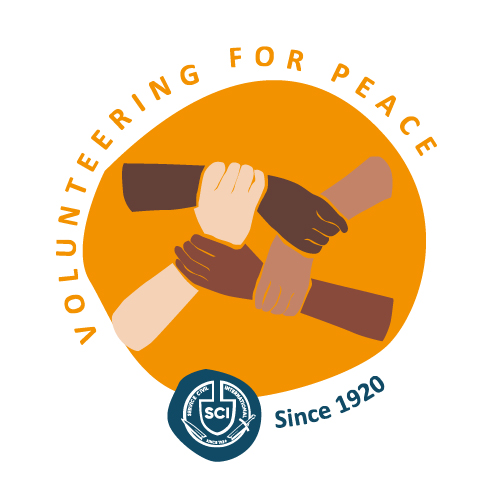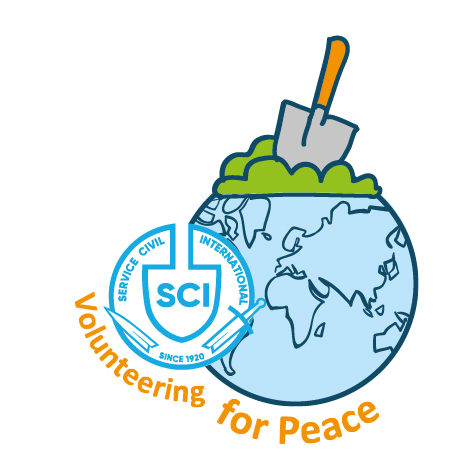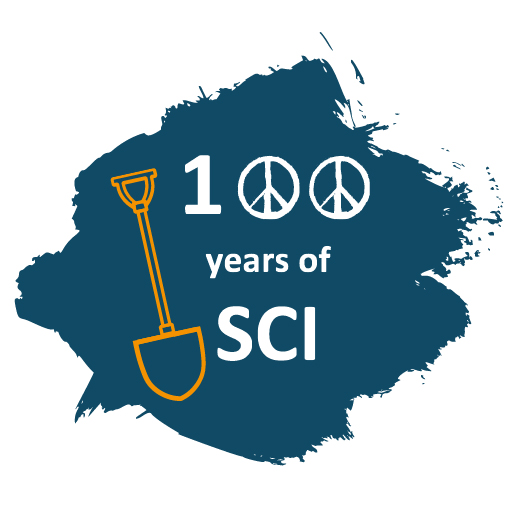 These works are licensed under a Creative Commons Attribution-NoDerivatives 4.0 International License.
Thank you to the artists, who donated their time and talent to create such great designs!
The winners were rewarded with our book "Words about Deeds", the publication that collects stories of the 100 years of SCI and volunteering for peace.
Here how your merchandise could look with these designs.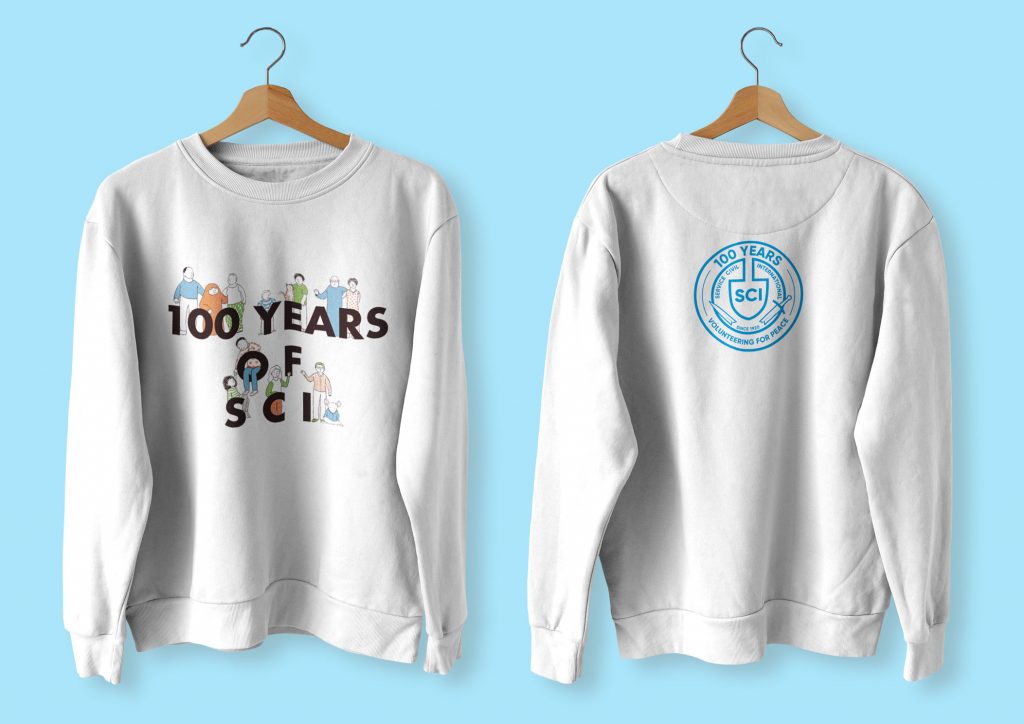 Mockup psd created by Vectorium – www.freepik.com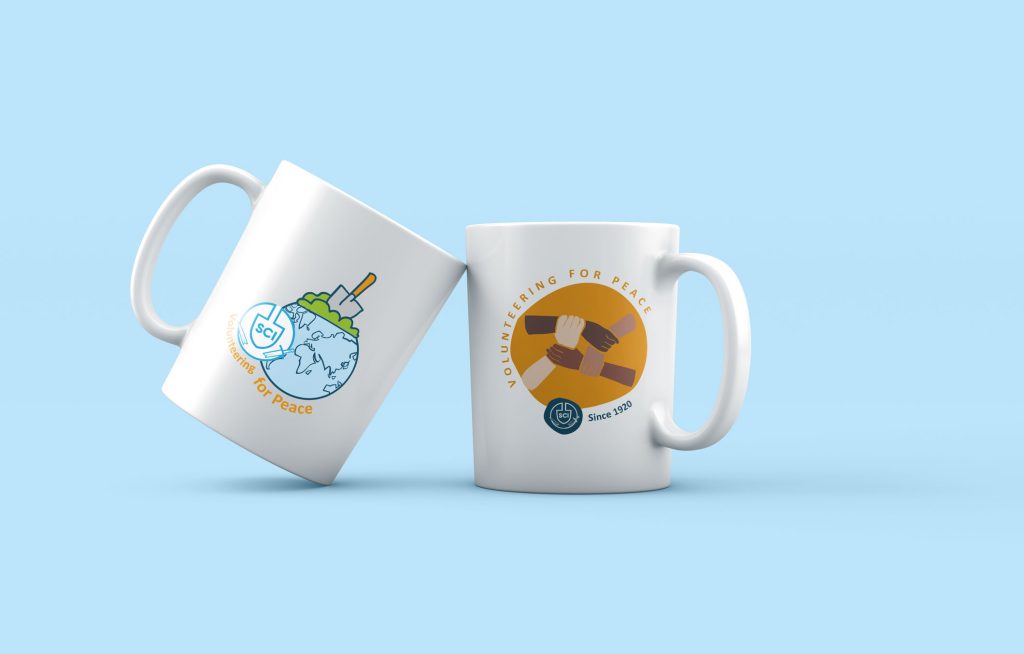 Background psd created by aleksandr_samochernyi – www.freepik.com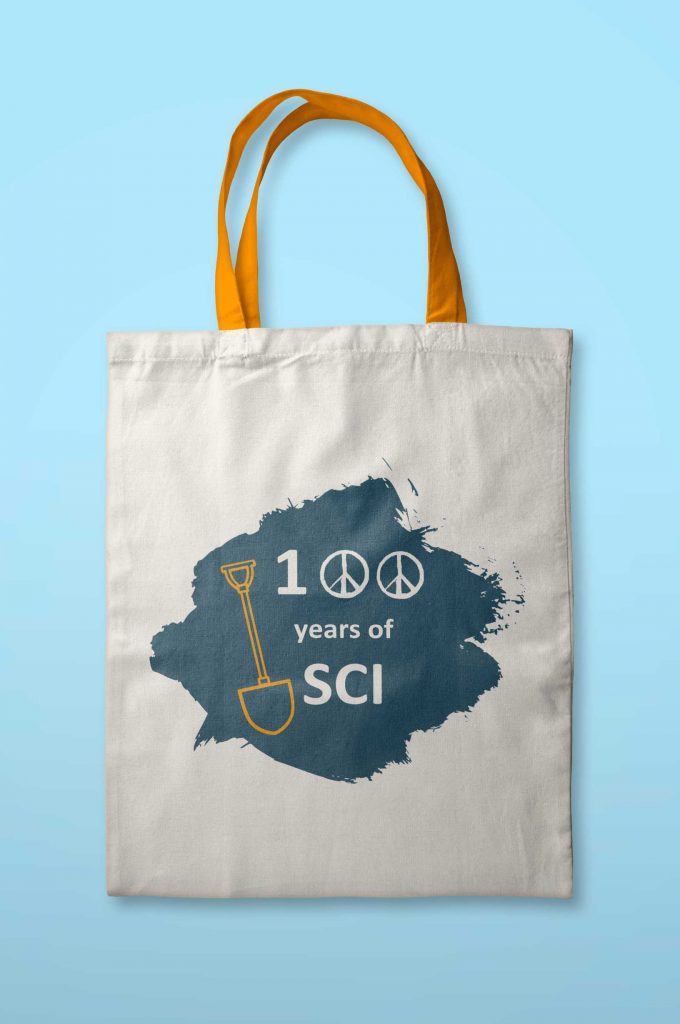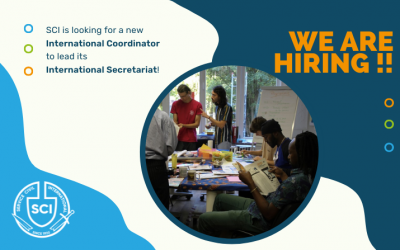 SCI is looking for a new International Coordinator to lead its International Secretariat located in Antwerp, Belgium. We are looking for someone with strong leadership and communication skills, intercultural experience, strategic thinking and interest to work in an international organisation with a mission to create a culture of peace. Read the full call and apply by 15 September 2021 (noon).

IVP Australia, together with partner organisation, is organising the Raising Peace festival with the aims to celebrate and raise the profile of peace, to create opportunities for collaboration between peace organisations and to inspire young people to take action for peace. The festival will take place over 10 days: 16-26 September 2021 in Australia.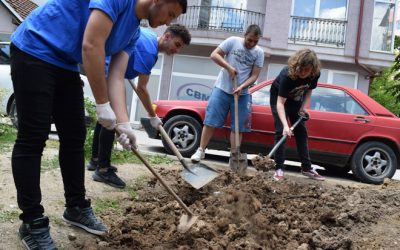 GAIA Kosovo's volunteers created a community garden in an urban space that was left unattended for a long time, bringing a new energy and bright natural colors to the whole area. The work on the garden generated interactions, conversations, new encounters and a lot of smiles between people from different generations, grandparents and young children, teenagers and adults.