28 April, 2022
Infosession on projects in Africa with SCI
Register to participate!
As the world is opening up again, we think it's time for you to think about projects in Africa!
To inform you about the several opportunities that exist in the continent, the Africa Working Group of SCI is organising an online info session where organisations of the African continent that collaborate with SCI will have the floor to explain how their organisations work and what kind of activities you can participate in.
On top of that, you will learn about different types of volunteering, from long-term volunteering to workcamps, and what the Africa Working Group is.
Where, when and registration
📌 the online info session will be hosted on the ZOOM platform
📅 on May 4th at 15:00 (CEST).
✍️ You can register through the link below. After your registration, you will receive the Zoom link to join the session.
REGISTER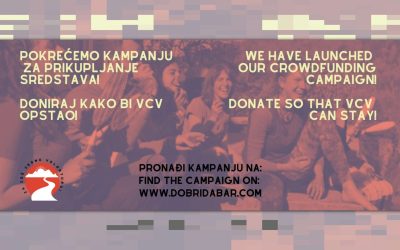 Volunteers' Centre of Vojvodina (VCV), our Serbian branch, needs your help to survive! They have been organising peace projects for many years and they need to continue their valuable activities. Donate! Their goal is at least EUR 4.510…we can do it together!
In April this year, IVP Australia held their second event under the banner of Raising Peace.
Are you interested in environment awareness, educational support or local communities empowerment? Apply now and discover the beautiful country of Sri Lanka!
📅 July and August 2022 📍 Sri Lanka ⏰ Apply by 10 June!