22 December, 2020
Let us introduce you to the Global Justice Capsules!
A project by SCI Catalunya
The Capsules for Global Justice are a set of educational resources that will help you dive into the different axes of global justice. Through these materials, you will begin to understand the world in the light of structural inequalities, conflicts, discrimination, and violations of rights, but also the responses of civil society from a nonviolence point of view.
In each capsule, you will find a downloadable PDF document with analysis, resources, and independent work exercises to encourage critical thinking.
At the moment, there are six capsules available that deal with the culture of peace, forced displacement, gender and peace, the role of young people for peace, peace strategies in Catalonia and climate justice. Each of them has a video with expert keys on each topic that complement and highlight the most important ideas.
The intention of the capsules is to have an online training space available to anyone who wants to go deeper and find alternatives to get involved in proposals for activism or support for organizations or groups that work towards global justice. This space will be expanded with more materials and themes.
All the material has been developed by the SCI in collaboration with  l'Escola de Cultura de Pau, l'Etnogràfica and l'Observatori del deute en la Globalització (ODG).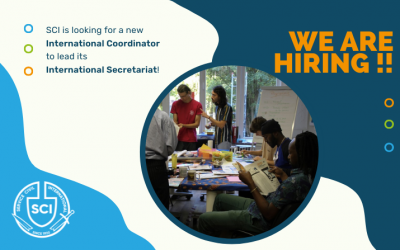 SCI is looking for a new International Coordinator to lead its International Secretariat located in Antwerp, Belgium. We are looking for someone with strong leadership and communication skills, intercultural experience, strategic thinking and interest to work in an international organisation with a mission to create a culture of peace. Read the full call and apply by 15 September 2021 (noon).

IVP Australia, together with partner organisation, is organising the Raising Peace festival with the aims to celebrate and raise the profile of peace, to create opportunities for collaboration between peace organisations and to inspire young people to take action for peace. The festival will take place over 10 days: 16-26 September 2021 in Australia.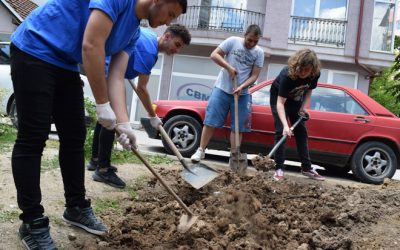 GAIA Kosovo's volunteers created a community garden in an urban space that was left unattended for a long time, bringing a new energy and bright natural colors to the whole area. The work on the garden generated interactions, conversations, new encounters and a lot of smiles between people from different generations, grandparents and young children, teenagers and adults.