22 December, 2020
Let us introduce you to the Global Justice Capsules!
A project by SCI Catalunya
The Capsules for Global Justice are a set of educational resources that will help you dive into the different axes of global justice. Through these materials, you will begin to understand the world in the light of structural inequalities, conflicts, discrimination, and violations of rights, but also the responses of civil society from a nonviolence point of view.
In each capsule, you will find a downloadable PDF document with analysis, resources, and independent work exercises to encourage critical thinking.
At the moment, there are six capsules available that deal with the culture of peace, forced displacement, gender and peace, the role of young people for peace, peace strategies in Catalonia and climate justice. Each of them has a video with expert keys on each topic that complement and highlight the most important ideas.
The intention of the capsules is to have an online training space available to anyone who wants to go deeper and find alternatives to get involved in proposals for activism or support for organizations or groups that work towards global justice. This space will be expanded with more materials and themes.
All the material has been developed by the SCI in collaboration with  l'Escola de Cultura de Pau, l'Etnogràfica and l'Observatori del deute en la Globalització (ODG).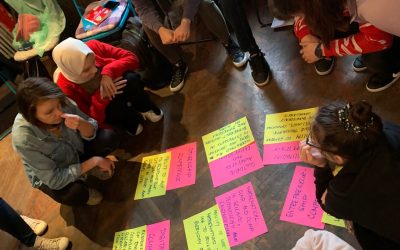 International participants took part in a RutAlternativa Training Course, organised between 4-11 October in Novi Sad. Its aim was to explain the methodology of educational walking tours and to provide those who took part in it with knowledge and tools neccessary to teach others in their communities.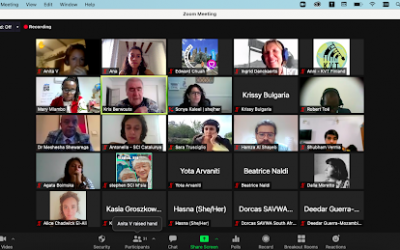 On the 7th of September SCI Catalunya, with the collaboration of SCI International Secretariat, VWAN Nigeria, ZWA Zimbabwe, SCI Italy, SAVWA South Africa, KVT Finland and AJOV Mozambique, as part of Grassroots change: volunteering, leadership and emancipation through hands-on work and mentoring organised a webinar on the topic: Decolonise volunteering - dream or reality?  It connected global...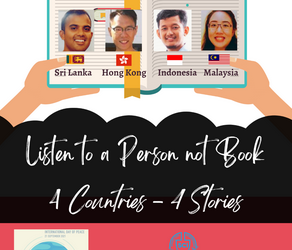 In conjunction with International Day of Peace that takes place on 21st September annually, this year SCI Malaysia has organized a virtual Human Library with the aim of promoting conversations on volunteerism to better our understanding of diversity to help create more inclusive communities across cultural, religious, social, ethnic differences. The topics for this Human Library is Volunteering for Peace.