24 June, 2020
Mini-camp in Doro
Reconstruction work
Last weekend SCI Switzerland organised a short mini-workcamp: seven volunteers from different parts of Switzerland met in the beautiful village of Doro (Ticino), where «Doro´s Meeting centre» ("Zentrum für Begegnung Doro") is located.
During the weekend (from the 19th of June till the 21st of June), when this mini-camp took place, the volunteers had a chance to learn a bit about the history of the Doro centre, which was founded in the 70-s by a group of young people to create an alternative community, and also take part in the reconstruction work: to work on the stone wall construction and to dig a ditch, where water pipes will be laid.
The last but not the least, they were able to enjoy the beautiful mountain views and share opinions on lots of different topics.
Text and photos by Maria Manysheva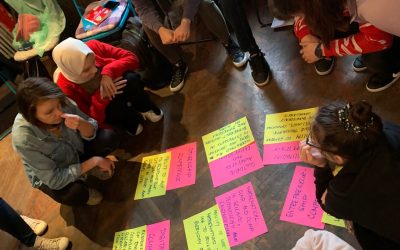 International participants took part in a RutAlternativa Training Course, organised between 4-11 October in Novi Sad. Its aim was to explain the methodology of educational walking tours and to provide those who took part in it with knowledge and tools neccessary to teach others in their communities.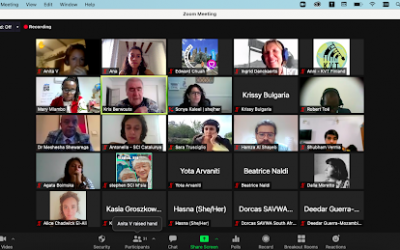 On the 7th of September SCI Catalunya, with the collaboration of SCI International Secretariat, VWAN Nigeria, ZWA Zimbabwe, SCI Italy, SAVWA South Africa, KVT Finland and AJOV Mozambique, as part of Grassroots change: volunteering, leadership and emancipation through hands-on work and mentoring organised a webinar on the topic: Decolonise volunteering - dream or reality?  It connected global...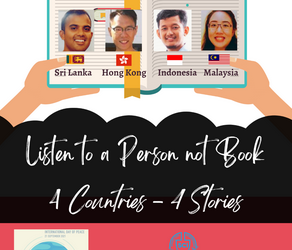 In conjunction with International Day of Peace that takes place on 21st September annually, this year SCI Malaysia has organized a virtual Human Library with the aim of promoting conversations on volunteerism to better our understanding of diversity to help create more inclusive communities across cultural, religious, social, ethnic differences. The topics for this Human Library is Volunteering for Peace.