27 May, 2021
Upholding democracy and peaceful expressions of the people of Myanmar
Statement by the Asia-Pacific branches
Myanmar's army seized power on February 1st, overthrowing and detaining the elected civilian leader Aung San Suu Kyi, whose party, the National League for Democracy (NLD), just won the national elections in a landslide. The world looked with grave concern at the unfolding events, where peaceful protests have been met with increasing violence by the army. More than 800 people, including children, have been reported killed in direct attacks to civilians, and thousands detained, often in unknown locations where reports of torture are widespread.
Service Civil International (SCI), and particularly those organisations in the Asia Pacific region, consistent with its fraternity volunteers worldwide, register their concerns over the ongoing, escalating violence in Myanmar.
SCI played pivotal roles in advocating the values and culture of peace throughout its long history. In this context and our universal commitment, we urge for the military power in Myanmar to stop attacks on civilians and to respect the will of the people by reinstating the democratically elected government. We look forward to the resumption of reporting from the country, and to the re-establishing of contacts with the outside world. We believe that our shared dedication to international voluntary service in the cause of peace, applies irrespective of political developments in host countries.
We look forward to resuming volunteer exchange notwithstanding present barriers to travel, seeing this as a way for building understanding of others and breaking down prejudice caused by physical and cultural difference. Our Burmese partners who share this outlook, deserve our concern in unsettling times.
Peace in the world begins with global solidarity.
By Asia Pacific branches of SCI
Featured picture by MgHla (aka) Htin Linn Aye, CC BY-SA 4.0, via Wikimedia Commons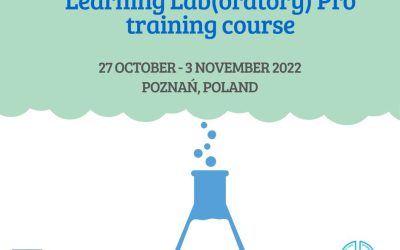 Are you an educator, a (to-be) trainer, willing to discover how to organise high-quality and more inclusive learning activities in both in-person and online environments? Apply for this training course! 📅 27 October – 3 November 2022 📍 Poznań, Poland ⏰ Apply by 2 October
Discover all the activities by SCI-India, Maharashtra State Group, in observance of the International Day of Peace. Their SCI Volunteers spread all over Maharashtra, in different cities, took a lead role in the activities, from mediation sessions, to drawing competitions, webinars and discussions. Get inspired!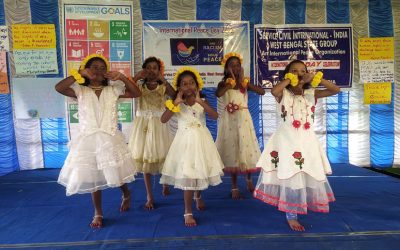 SCI India, West Bengal State Group, organised a seminar on peace to observe the peace day, with many speakers, singing, dancing, poetry and an oath to peace.