20 May, 2022
Second Raising Peace event
by IVP Australia
In April this year, IVP Australia held our second event under the banner of Raising Peace.  Held on-line over three days, the first day was dedicated to First Nations people, the custodians of this land for at least 40,000 years.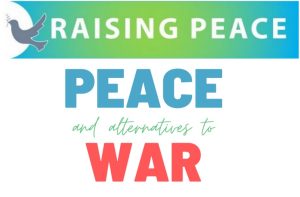 →The first speaker, Aunty Rhonda Dixon, spoke of the tragedy of colonisation: displacement, stolen children, incarceration, attempts at assimilation, and consequent loss of culture and language.
→The second speaker, Professor Henry Reynolds, spoke of the frontier wars that continued into the 20th Century and are still not recognised in the official history of Australia.  A map of massacres of First Nations people, prepared by the University of Queensland, was then presented.
→The third speaker, Emelda Davis, is a descendent of blackbirding, which was a system of slavery, where Pacific Islanders were stolen and brought to Australia to work in the sugar cane industry, another fact that is not acknowledged in Australia's official history.
These are powerful stories for anyone interested in the truth about the colonisation of Australia.
The recordings can be found here: https://raisingpeace.org.au/2022-anzac-weekend-recordings/.
The recordings of the following two days can be found at the same link and have the topics for Day 2: Alternatives to Australia's Security Narrative, and Day 3: Exploring Ways Forward for Peace and Security.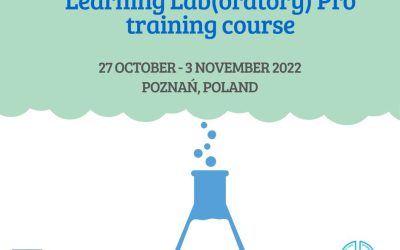 Are you an educator, a (to-be) trainer, willing to discover how to organise high-quality and more inclusive learning activities in both in-person and online environments? Apply for this training course! 📅 27 October – 3 November 2022 📍 Poznań, Poland ⏰ Apply by 2 October
Discover all the activities by SCI-India, Maharashtra State Group, in observance of the International Day of Peace. Their SCI Volunteers spread all over Maharashtra, in different cities, took a lead role in the activities, from mediation sessions, to drawing competitions, webinars and discussions. Get inspired!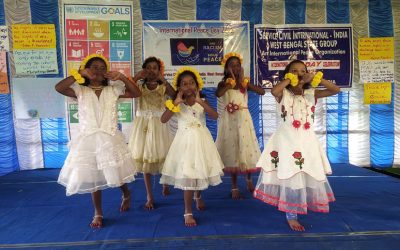 SCI India, West Bengal State Group, organised a seminar on peace to observe the peace day, with many speakers, singing, dancing, poetry and an oath to peace.