28 May, 2021
Condeming the use of military force and violence in Palestine and standing in strong support to Palestinian people
Statement by the MIDI working group of SCI
The MIDI working group of SCI is the regional working group responsible to ensure a quality and smooth exchange of volunteers between SCI branches and partners in the Middle-East and Mediterranean region and the rest of SCI network.
—
The MIDI working group of SCI condemns the use of military force and violence in Palestine and stands in strong support to Palestinian people and to all people who support their struggle.
Service Civil International has been closely following the developments in Palestine these past weeks with great indignation, sadness and a strong sense of injustice. Military intervention has caused hundreds of people, including many children, to lose their lives or those of their loved ones, their homes or their freedom, in an escalation of violence where civilian lives and livelihoods have been targeted and the recourse of armed force has created avoidable destruction and injustice once again.
This situation is neither new nor random, but is rooted in a conflict that has been ongoing for more than 70 years. It is not a conflict with "two sides" being at a comparable level, but instead we find and oppressor state – Israel – and an oppressed people which resists to a situation of massive occupation, systematic human rights violations and a sustained apartheid regime, as is defined by human rights organisations such as Human Rights Watch or the Israeli B'Tselem, among others. Besides, alleged crimes committed in the occupied Palestinian territory are being investigated by the International Criminal Court and Israeli authorities have ignored many UN resolutions over the years. In this context, the burst of this recent events was caused by the forced eviction of their homes of several Palestinian families in Sheikh Jarrah by Israeli forces, added to the attacks on worshippers in Al-Aqsa sacred mosque and, once again, massive and coordinated attacks on Gaza.
For 11 days, Israeli authorities conducted attacks on civilians, resulting in the needless and brutal death or suffering of many. We welcome the recent ceasefire reached by the opposing parties, while aware that unless the Israeli authorities start working towards peaceful, sustained solutions, it can only be a very temporary, fragile agreement. The peace that must be achieved is a just peace, a positive peace, where active steps are taken not only to stop violent actions but also to promote the end of occupation and apartheid regime, a conditio sine qua non for all human lives in the region to be equally respected and protected. We therefore call on the Israeli authorities to make the necessary changes in their policy and conduct to create a process of real peace. Furthermore, we call for the international community to take the necessary responsibility and put strong pressure on violent, oppressive governments, to ensure the protection of all peoples and their rights.
As a peace organisation, Service Civil International stands for non-violence and peaceful resolution of conflicts, from the micro level of inner peace and interpersonal relations, to the macro level of international relations. Our vision is a world of peace, social justice and sustainable development, where all people live together with mutual respect and without recourse to any form of violence to solve conflict. All too often people, groups and states take actions that go in an opposite direction, choosing violence over dialogue and understanding.
We see peace as a continuous process, where respect for people and their human rights is essential and is chosen and nurtured every day, and not merely as the absence of physical violence. A society where hate rhetoric is used and tolerated, where there is systemic oppression or discrimination of minority groups, where people are not free to peacefully express themselves without fear of consequences, is not a society at peace. Where any form of violence is used, the space for human rights and freedom becomes smaller.
Our Movement was born in the aftermath of the First World War, in rejection of the use of force and in an effort to mend the wounds that conflict creates. Our pacifism is not a form of naivety, but it stems from the experience of war and hate and a conscious decision to repel violence as a tool to interact with others.
This general situation is worsened by the systematic persecution of human right defenders and their organisations working for a just peace in the region. Among the several cases we are aware of, we want to highlight the one of Israeli and Palestine jews being arrested for their human rights activism, or the detention and imprisonment without evidences since last April 13th 2020 of the Spanish citizen Juana Ruiz, or the more than 4.400 Palestinian political prisoners, of whom 160 are children and 430 are under administrative detention.
We stand in solidarity with all people and organisations, including our local partners and contacts, who have never ceased to work towards a true peace even in the most challenging of situations. We don't often see their experiences and voices represented in the media, but they do nonetheless exist and resist any violent approach. For this reason we want to strengthen the importance of what is happening, show them our support and help to raise awareness. Through international exchanges, these organisations host international volunteers who can become witnesses to the situation at the local level and bring awareness back to their communities, to create a network of international solidarity and cooperation that can bring strength in difficult moments. Many local people, groups and organisations, in stark contrast to what the governments in place are doing, are dedicated to promoting a culture of peace in their communities and work for a continuous effort to reject violence. Their work is essential to showing the existence of a different path and real alternatives to conflict.
Oppression of people cannot be tolerated, whether by political or military design, and the peoples suffering in Israel-Palestine, or elsewhere in the world, deserve to live in peace and freedom and see their human rights respected by their governments. Real peace does not happen overnight, it takes courageous people who build it day by day, but it does start with putting an immediate end to the brutality and destruction brought by the use of military force and violence.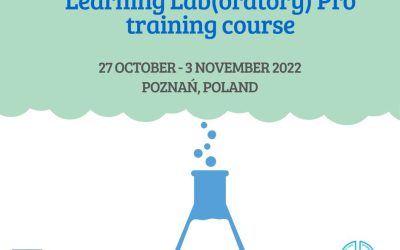 Are you an educator, a (to-be) trainer, willing to discover how to organise high-quality and more inclusive learning activities in both in-person and online environments? Apply for this training course! 📅 27 October – 3 November 2022 📍 Poznań, Poland ⏰ Apply by 2 October
Discover all the activities by SCI-India, Maharashtra State Group, in observance of the International Day of Peace. Their SCI Volunteers spread all over Maharashtra, in different cities, took a lead role in the activities, from mediation sessions, to drawing competitions, webinars and discussions. Get inspired!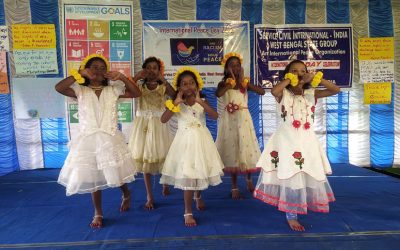 SCI India, West Bengal State Group, organised a seminar on peace to observe the peace day, with many speakers, singing, dancing, poetry and an oath to peace.