26 January, 2023
FEEL THE MEDITERRANEAN
by SCI Hellas
SCI-Hellas was happy to organise a FEEL THE MEDITERRANEAN event on the Day of the Mediterranean, November 28, 2022 with the support of the Anna Lindh Foundation. This was one of the many cultural, mainly music, events organised on that particular day to celebrate a sea that brings together so many different cultures and is invariably significant to Europe's past, present and future.
As organisers of local cultural and sports activities in the multicultural neighborhood of Kato Patisia, in downtown Athens through the Bala-Patisia project, since June 2021, in an abandoned basketball court that the Municipality of Athens granted to us and which we turned into a sports and cultural space, we were the perfect team to host an event like that!
Our general aim of bringing together people of diverse cultural backgrounds living in the same neighborhood, encouraging women and girls to be active in the area and building a peaceful and safe environment of solidarity for all was very well served through this multicultural event held in the neighborhood for the first time.
For us, music is one of the main communication tools for people who don't speak the same language, it creates positive emotions and helps mutual understanding and coexistence. By bringing together for this particular event musicians with immigrant or refugee origin who live and work in Greece collaborating with Greek musicians, we set up a concert with songs in various languages ​​of the Mediterranean region and at the same time nurtured community bonding and shared common values ​​in a deprived area of ​​Athens where a free music performance connected the neighborhood with its people through music.
Our artists were: Natalia Kotsani, Lamia Bedioui and the music group ma non "TROPOS" (Andreas Maistratos and Chrysavgi Sofrona) as well as a group of Spanish students of Fundacion Llior in Catalonia. The whole event was supervised and vested in verse by Eugenia Arsenis, an opera and theater director who worked alongside the musicians so as to create connecting texts and facilitate the dialogue between them and the audience.
The idea for this celebration is based on our shared identity and heritage and love for the Mediterranean while strengthening the ties between its two shores. The artists sang in their own language with their particular mentality, engaged in a dialogue with each other and with the audience emphasising the common identity. Songs in Italian, Arabic, Spanish and Greek were heard along with messages of unity, respect for diversity and mutual understanding, acceptance and cooperation between different people, thereby simultaneously empowering the local community and promoting the principles and values ​​of intercultural dialogue to strengthen its coherence.
For more information contact us at info@sci.gr, visit our website www.sci.gr or find us on all social media @SCI Hellas.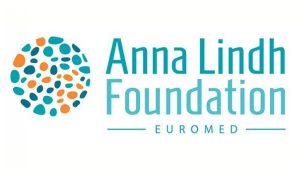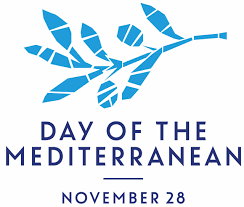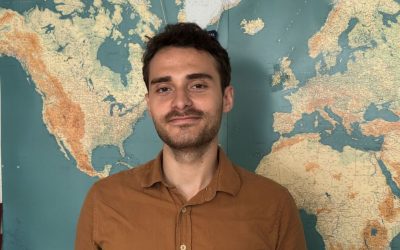 Albanoi will be joining the IS offices for a year here in Antwerp, helping out with communication. Hi everyone! My name is Albanoi and I am the new Communication Volunteer for SCI IS. It feels weird even typing that because when I applied, I did so on a whim and did not think much of it, only to find myself in Antwerp two months later, in an unknown city, alone for the first time. It is exciting...