23 September, 2021
Virtual Human Library in Malaysia
Sharing inspiration for International Day of Peace
In conjunction with International Day of Peace that takes place on 21st September annually, this year SCI Malaysia has organized a virtual Human Library with the aim of promoting conversations on volunteerism to better our understanding of diversity to help create more inclusive communities across cultural, religious, social, ethnic differences. The topics for this Human Library is Volunteering for Peace where our human 'books' shared their stories on volunteering initiatives, projects in their own country.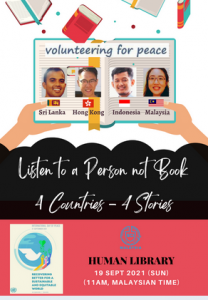 We were very happy to have human 'books' in sharing their stories and engage conversations with our 28 'readers'. Most of our 'readers' do not experience in human library and we hope this marks the beginning of more conversations with people that are different from us to listen to their stories, to have open communications and try to understand each other. 
SCI Malaysia would like to thank all our human 'books' and 'readers' from Hong Kong, Sri Lanka, Indonesia, Korea, Malaysia and Netherlands of different gender, ethnicity, and age in coming together for our Human Library event. 
SCI France is organising many workcamps this summer, go renovate the chapel of Saint-Jean with them!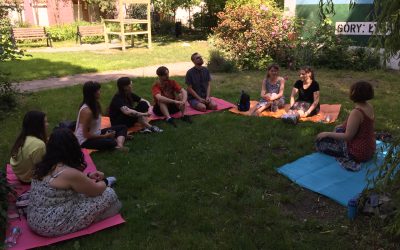 In June, SCI Poland completed two long-term educational initiatives: the School of Solutions Journalism and the School of Climate Justice. Both of them consisted of a series of workshops organised for people who want to work for social justice — either through journalism or climate activism.
SCI Madrid hosted a DETOX YOUR PROJECT seminar about Reacting to Toxic Masculinity in Youth & Volunteering Projects that took place at the end of May in Madrid, Spain.