20 September, 2021
Welcome Erilda – our new Project and Campaign volunteer!
Erilda arrived to Antwerp!
Hi, my name is Erilda Kola and I am from Albania. I have finished my Masters on methods of teaching and learning in Geography and continuously have participated in different Erasmus+ activities with PVN Albania organisation.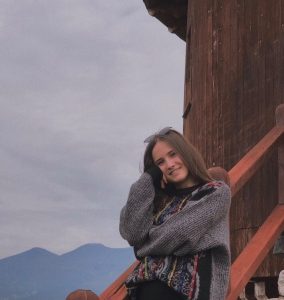 My first experience with the European Solidarity Corps was in Ankara, Turkey for a short-term period which consisted in activities to raise awareness about environment in the community, promote inclusion, work on the online magazine of the association and other relevant activities which served as a good start/encouragement to improve my communication skills and develop new ones for my prospect career.
On 20 September 2021, after some long and challenging procedures, I find myself based in Antwerp, Belgium starting a long-term volunteering experience with Service Civil International where I will learn, explore and contribute in the position of Project and Campaign Volunteer. I am very enthusiastic and thankful to be part of the International Secretariat for one year.
If you are too comfortable it's time to move on. Terrified of what's next? You are on the right track
Looking forward to new challenges, lessons, failures, improvements and to be part of SCI family.
The volunteering experience is possible thanks to the European Solidarity Corps programme of the European Union, and supported by the Belgian National Agency JINT.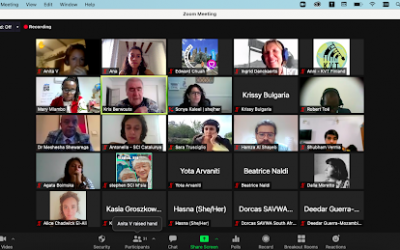 On the 7th of September SCI Catalunya, with the collaboration of SCI International Secretariat, VWAN Nigeria, ZWA Zimbabwe, SCI Italy, SAVWA South Africa, KVT Finland and AJOV Mozambique, as part of Grassroots change: volunteering, leadership and emancipation through hands-on work and mentoring organised a webinar on the topic: Decolonise volunteering - dream or reality?  It connected global...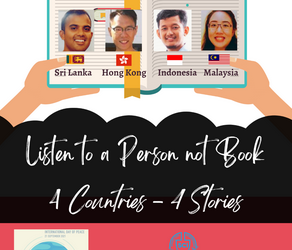 In conjunction with International Day of Peace that takes place on 21st September annually, this year SCI Malaysia has organized a virtual Human Library with the aim of promoting conversations on volunteerism to better our understanding of diversity to help create more inclusive communities across cultural, religious, social, ethnic differences. The topics for this Human Library is Volunteering for Peace.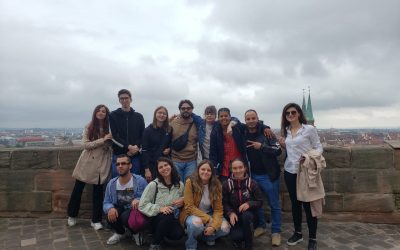 On September 12th, young volunteers from across Europe arrived in Nuremberg to embark on a new adventure and learn about the sustainable options of travels and flying alternatives.