20 September, 2021
Welcome Erilda – our new Project and Campaign volunteer!
Erilda arrived to Antwerp!
Hi, my name is Erilda Kola and I am from Albania. I have finished my Masters on methods of teaching and learning in Geography and continuously have participated in different Erasmus+ activities with PVN Albania organisation.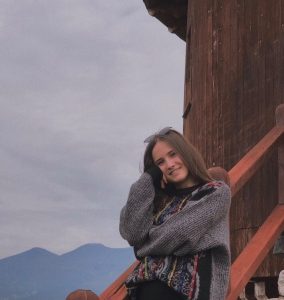 My first experience with the European Solidarity Corps was in Ankara, Turkey for a short-term period which consisted in activities to raise awareness about environment in the community, promote inclusion, work on the online magazine of the association and other relevant activities which served as a good start/encouragement to improve my communication skills and develop new ones for my prospect career.
On 20 September 2021, after some long and challenging procedures, I find myself based in Antwerp, Belgium starting a long-term volunteering experience with Service Civil International where I will learn, explore and contribute in the position of Project and Campaign Volunteer. I am very enthusiastic and thankful to be part of the International Secretariat for one year.
If you are too comfortable it's time to move on. Terrified of what's next? You are on the right track
Looking forward to new challenges, lessons, failures, improvements and to be part of SCI family.
The volunteering experience is possible thanks to the European Solidarity Corps programme of the European Union, and supported by the Belgian National Agency JINT.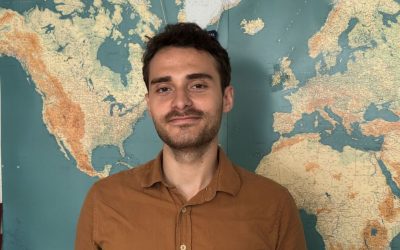 Albanoi will be joining the IS offices for a year here in Antwerp, helping out with communication. Hi everyone! My name is Albanoi and I am the new Communication Volunteer for SCI IS. It feels weird even typing that because when I applied, I did so on a whim and did not think much of it, only to find myself in Antwerp two months later, in an unknown city, alone for the first time. It is exciting...