20 September, 2021
Welcome Anaïck – our new Office Volunteer!
Anaïck arrived to Antwerp!
Hello, I am Anaïck and I am French. I have just arrived in Antwerp and I am very excited about this adventure.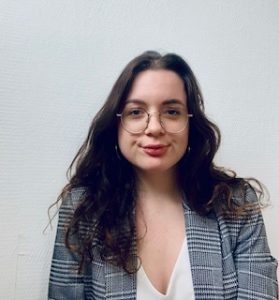 I recently got my Master's Degree in European Studies. After five years of higher education, I wanted to make myself useful. Being able to be a part of the SCI movement and to work abroad made me fall in love with this project. It is not the first time I will be leaving away from home, as I participated in an Erasmus exchange in Amsterdam for six months. 
Being here is a chance, I am sure that I will learn a lot on a professional and personal level. The values of SCI are known across the world and for good reasons. It seemed like the perfect fit for me, as I want to work in the fields of climate change, gender issues, and access to education for all. 
During my time here, I will help around with tech issues, internal communication, projects, and the organisation of the International Committee Meeting, which is the General Assembly of SCI. I am also part of the M.O.V.E. project of SCI Germany regarding eco-friendly mobility.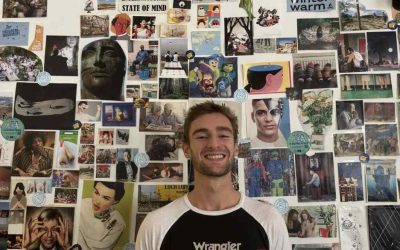 Léo arrived at our office of the International Secretariat here in Antwerp on the 15th of September and he will stay with us for one year. Hello everyone! My name is Léo, I am 23 years old and I come from Lisieux, Normandy, a city in France. I joined the International Secretary to take part in the organising of the International Committee Meeting. I will also be the first point of contact for...
The Summer Short Term Camp was held from 20 to 28 August 2023. Three participants reached the campsite one day before from Mankundu. The local friends arranged the food and accommodation at Bhagot Singh club and since there were no international volunteers or volunteers from out of state, the local unit Members and four members from the Hooghly district joined the camp. Ten volunteers regularly...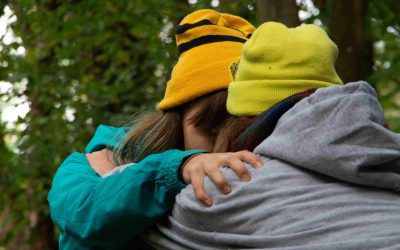 The training will be held from 6 to 15 November in Hollókő, Hungary. This program aims to help you become a better leader through the principles of self-awareness, resourcefulness and accountability.