20 September, 2021
Welcome Anaïck – our new Office Volunteer!
Anaïck arrived to Antwerp!
Hello, I am Anaïck and I am French. I have just arrived in Antwerp and I am very excited about this adventure.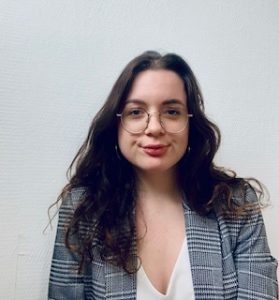 I recently got my Master's Degree in European Studies. After five years of higher education, I wanted to make myself useful. Being able to be a part of the SCI movement and to work abroad made me fall in love with this project. It is not the first time I will be leaving away from home, as I participated in an Erasmus exchange in Amsterdam for six months. 
Being here is a chance, I am sure that I will learn a lot on a professional and personal level. The values of SCI are known across the world and for good reasons. It seemed like the perfect fit for me, as I want to work in the fields of climate change, gender issues, and access to education for all. 
During my time here, I will help around with tech issues, internal communication, projects, and the organisation of the International Committee Meeting, which is the General Assembly of SCI. I am also part of the M.O.V.E. project of SCI Germany regarding eco-friendly mobility.
Inex Slovakia is looking for 2 long-term ESC volunteers to join their team in Bratislava.
CI-Hellas with the support of the Anna Lindh Foundation organised a FEEL THE MEDITERRANEAN event on the Day of the Mediterranean. This was one of the many cultural, mainly music, events organised on that particular day to celebrate a sea that brings together so many different cultures and is invariably significant to Europe's past, present and future.
It took a few years, but IVP Australia has finally published their booklet.