1 September, 2021
Welcome Kasia – the new Communication volunteer!
Welcome Kasia
Hello, my name is Kasia and I come from Poland. I have just arrived in Antwerp and I am very excited to start my adventure with SCI movement!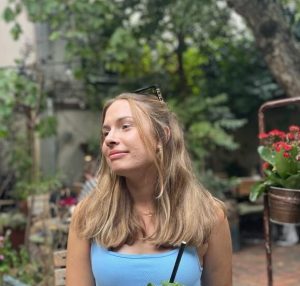 I studied Global Business, Finance and Governance in Warsaw. My prior professional work was mostly focused on marketing and communication activities so I am really looking forward to contributing my skills and developing them further as a Communication Volunteer in the SCI. Before I arrived in Belgium, I participated in Erasmus+ youth exchanges, training courses and took part in a short-term volunteering program in Italy. These experiences not only opened me up to international environment but also completely changed the way I see the world and my own place in it. I was inspired by amazing people from diverse backgrounds and felt empowered to take action and contribute to a meaningful cause that aligns with my personal beliefs. I decided to take a gap year from my studies and when I discovered SCI and its values of peace, tolerance, openness and social justice I knew it was a perfect choice for me. I look forward to not only using my time and skills to bring positive change to the world through the activities and networks of SCI but also living abroad for the first time and discovering the culture and local reality of Belgium.
The volunteering experience is possible thanks to the European Solidarity Corps programme of the European Union, and supported by the Belgian National Agency JINT.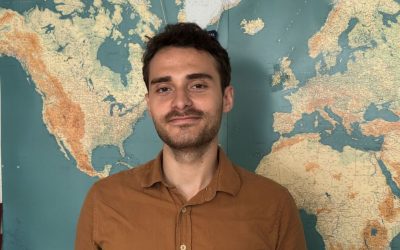 Albanoi will be joining the IS offices for a year here in Antwerp, helping out with communication. Hi everyone! My name is Albanoi and I am the new Communication Volunteer for SCI IS. It feels weird even typing that because when I applied, I did so on a whim and did not think much of it, only to find myself in Antwerp two months later, in an unknown city, alone for the first time. It is exciting...