23 February, 2021
Design Contest
Merchandise for 100 years of SCI
Service Civil International turned 100 years old in 2020, and we extended the celebrations to 2021 with the goal of holding an in-person closing event in December, during ICM 2021 in France. Before that, other centenary activities are planned, such as a Peace Caravan and Actions for Peace.
To mark the anniversary in a memorable way, and having the upcoming events in mind, we would like to create designs that can be used by SCI organisations for merchandise.
We are therefore inviting artists to enter the contest and submit a "100 years of SCI" design.
Would you like to unleash your creativity and try the challenge? Keep reading and participate!
The contest
We will choose the three designs that better show the SCI spirit. The International Secretariat of SCI will conduct a first quality check, and if more than three designs qualify, the winners will be chosen via a poll, shared on social media and among SCI organisations.
The winners will be rewarded with our book "Words about Deeds", the publication that collects stories of the 100 years of SCI and volunteering for peace.
Requirements
The design should represent SCI and the 100th anniversary.

The design should include a maximum of 4 different colors.

The design must be submitted as a vector file (EPS, AI, or SVG) or PSD file with a minimum of 300dpi, plus a jpeg/png copy for promotion.

Include a title/caption to your work of art.

The design is created on a voluntary basis and if chosen, the artist will allow SCI network organisations to use the design for merchandise, free of charge. In turn, SCI will give visibility to the designs and artists on its communication channels and always credit the artist in relation to the design.
Please submit your designs by 21 March 2021, by sending them to communication@sci.ngo.
In order for us to give visibility to your design and credit you, please include your name, social media handles and/or a link to your website.
Feel free to check our website to get to know SCI better, as well as our 2020 website, and as a reference, here you can find our visual identity manual.
Timeline
Submission of designs: by March 21

st

.

Voting: from March 22

nd

to March 26

th

at 12:00 CET.

Final decision and announcement: March 27

th

. 
Contact
Do you have any questions? Contact communication@sci.ngo. We can't wait to see your ideas!
DOWNLOAD CALL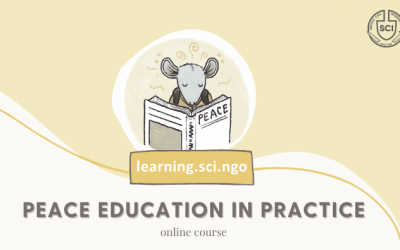 Our Peace Education in Practice online course is officially available!! You can find it at learning.sci.ngo.
Between March and April you can also participate in group sessions to learn together with other people. Find all the dates and join in!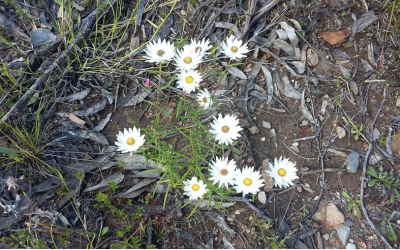 IVP Australia in the frame of a Plants for Peace project delivered approximately 300 plants to Lake Conjola on 5th Feb 2021 to assist with environmental recovery but also to help with the mental health of traumatised residents that had been in the path of the fires.
A report on the placement officer training which was held online this year.