10 June, 2020
Standing in solidarity against discrimination
Together we can build peace
The home office for SCI-USA, stands in solidarity with the families of George Floyd and countless other black people whose lives have been stolen by the hands of racism. We will support this movement in any way we can.
We join in the call for justice, and we share the righteous anger of people nationwide, gathered in protest against racial injustice, violence and discrimination that still pervades in America today.
We are committed to confronting racism wherever we see it.
With people standing together around the world, catalytic momentum is building. It is time that we realize our liberation is bound together so we can truly begin to heal as a nation, and as a human family.
BLACK LIVES MATTER.
Statement written by SCI USA
—
Starting from the US, people around the world have been demonstrating against discrimination and police violence, and different systems of oppression that stem from the same sentiment of hate and prejudice against minorities.
SCI stands in solidarity with all those who experience discrimination in their lives, and continuously works to combat racism, and all forms of discrimination based on color, gender and sexuality, nationality and ethnicity, religion, disability, social status or political views, or any other possible grounds for discrimination.
Since its birth 100 years ago, SCI has been bringing people together to volunteer for a more peaceful world and break stereotypes, build human connections, overcome prejudice and hate to embrace understanding and respect.
Today, we are working with migrant people and refugees to support them in their journey and to create a bridge between different cultures in order to prevent or combat discrimination, we work on remembrance projects to keep learning from history and understand the consequences of discriminatory ideologies, we stand in solidarity with discriminated communities and work with them to give visibility to their struggles, and we hold trainings that give participants tools to oppose discrimination.
With our work, we want to empower people to understand and act to transform the social, cultural and economic structures that affect their lives at all levels, and create channels of cooperation between communities, because only together can we protect and strengthen human rights and the dignity of all people.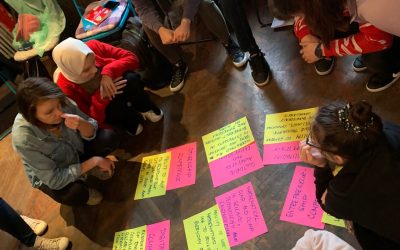 International participants took part in a RutAlternativa Training Course, organised between 4-11 October in Novi Sad. Its aim was to explain the methodology of educational walking tours and to provide those who took part in it with knowledge and tools neccessary to teach others in their communities.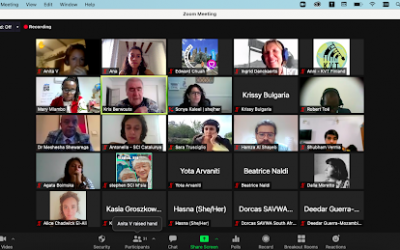 On the 7th of September SCI Catalunya, with the collaboration of SCI International Secretariat, VWAN Nigeria, ZWA Zimbabwe, SCI Italy, SAVWA South Africa, KVT Finland and AJOV Mozambique, as part of Grassroots change: volunteering, leadership and emancipation through hands-on work and mentoring organised a webinar on the topic: Decolonise volunteering - dream or reality?  It connected global...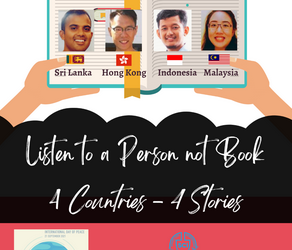 In conjunction with International Day of Peace that takes place on 21st September annually, this year SCI Malaysia has organized a virtual Human Library with the aim of promoting conversations on volunteerism to better our understanding of diversity to help create more inclusive communities across cultural, religious, social, ethnic differences. The topics for this Human Library is Volunteering for Peace.