12 June, 2020
SCI online Cine Festival
'Inspiration through lenses'
We closed the first edition of SCI Cine Festival 'Inspiration through lenses'. It featured a total of 8 sessions, each Friday between 10th April and 29th May. Due to the COVID-19 pandemic and the special situation of isolation and quarantine in many countries, we decided to hold it online by Facebook LIVE.
The aim of this initiative was to share the movies that inspired us to work for peace and moved us to be a better person in our daily lives. Especially in the year of our 100th anniversary, we wanted to explore the values ​​and motivations that move people to become activists for peace and that allow international peace movements like SCI to be created and to continue staying active for a century!
The Cine Festival was focused on acts for peace by the SCI movement, because we believe in the power of images and emotions to motivate action. Finally, we are very pleased with the diversity of documentaries on display:
Thanks to all the SCI branches and partner organisations that have contributed with their audiovisual productions, bringing us bits of inspiration through the cameras! A big thank you to all the participants as well. We hope the experience has been enriching for everyone. See you in next editions.
Remember that you can watch permanently the 8 sessions of the first SCI Cine Festival 'Inspiration through lenses' here.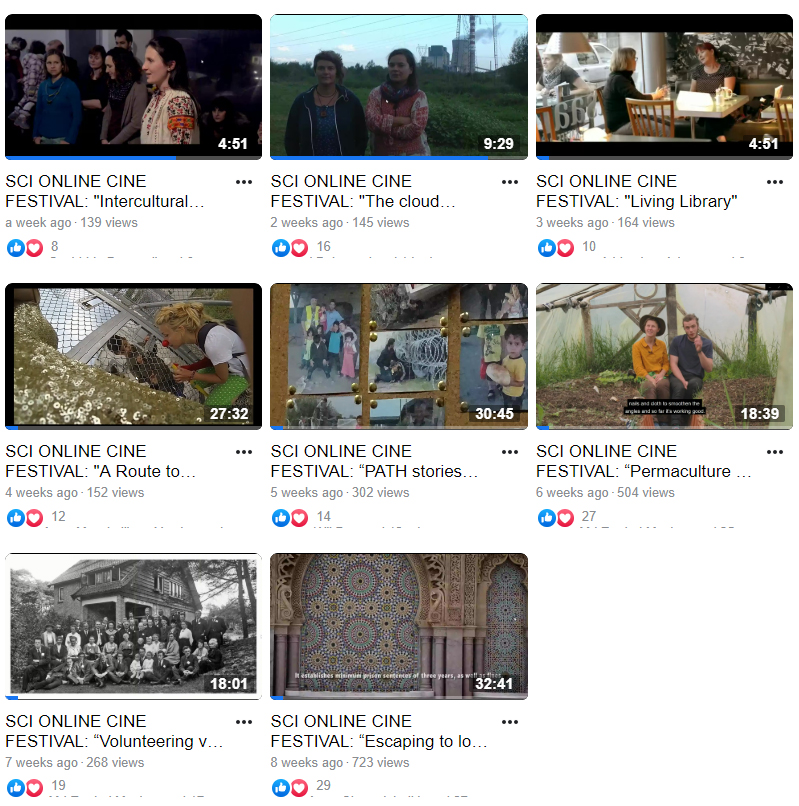 Written by Esther Hernández Díaz

Are you a young person, youth worker, activist, or volunteer who is eager to enhance your understanding of media literacy, take an active role to promote intercultural dialogue, and combat hate speech and discrimination in the community you live in by using digital tools? The project: "Media (red)using stereotypes and divisions between youth" is for you! 📅 24-29th of September 📍 Durres, Albania ⏰ Apply by 1 September 2022
In 2021-2022, SCI Hong Kong China works on the Global Development Education Project with three secondary schools to create a platform for students to work together across countries despite the limitations on international travel, to acquire knowledge, develop attitudes and skills as well as allow them to take actions towards creating an inclusive and just world. Read about the project!
What is the formula behind quality non-formal education? Is it possible in a digital environment? 28 people from 9 different countries gathered to find this out from 7 to 14 July 2022 in the village of Emen, Bulgaria. The Learning Lab(oratory) Training Course was part of the project "Learning Lab(oratory): quality non-formal education in the digital world".