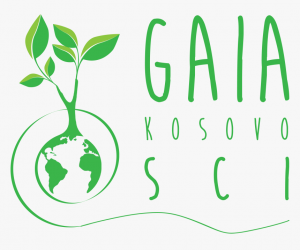 Address:
Mujo Ulqinaku 20, 10000 Prishtina
Kosovo
Phone number:
+383 49 455 037
This organization is reachable by email via this contact form. Don't hesistate to contact them if you have any questions, they will be happy to hear from you.
In GAIA Kosovo we do not have a 'dreamy' vision of future because of its sheer impossibility to face the extensive crisis of today that confronts us with the collapse of the planet and human societies. Nevertheless, our aim is to work towards systematic change in society, which, eventually might enable us to have a vision of sustainable life of humanity in peaceful coexistence with all forms of life on this planet in the closer future. We are joining the global movement for regenerating society from its roots, acting locally in Kosovo and Balkan region.
We want to work towards peace through engaging in reconciliation by creating spaces and opportunities where people from various backgrounds can meet, talk, listen to and develop understanding for each other. We envision to restore and create new relationships not only between people but also between people and nature.
We want to achieve social justice by making injustice and systematic discrimination visible, through empowering vulnerable and marginalized communities and providing equitable opportunities.
We are working on a local, grassroot level to restore communities based on earth care, people care and fair share.