2 October, 2023
Job alert! We are looking for a Finance and Administration Officer
Join the International Secretariat of SCI
Job Title: Finance and Administration Officer (FAO)

Location: Antwerp, Belgium

Type: Full-time (Fixed-term, potential for extension)

Deadline for applications: 8 October 2023

Organisation: Service Civil International (SCI)
Are you a dedicated finance professional seeking an opportunity to contribute your skills to a global organisation with a mission of promoting peace, social justice, and sustainable development? Look no further than Service Civil International (SCI). With over a century of experience in organising volunteering peace projects, SCI has a rich history of making a positive impact on the world. As the Finance Officer within our International Secretariat, you'll play a pivotal role in ensuring the financial stability and effectiveness of an organisation that spans continents and cultures. At SCI, we believe that sound financial management is crucial to achieving our mission, and we're looking for a talented individual who shares our commitment to make a positive impact on the world. If you're ready to bring your financial expertise to an international stage and support our mission-driven work, we invite you to consider joining our team at SCI in our office in Antwerp. 
Responsibilities
Manage SCI's financial systems, including bookkeeping and audit preparation.

Oversee internal financial processes, like payroll and reimbursement.

Handle insurance scheme management and administrative tasks.

Ensure compliance with financial regulations and reporting.

Communicate effectively with internal and external stakeholders.
Criteria
Essential:
You must have the right to employment in Belgium
Fluency in English (written and spoken), intermediate Dutch for admin tasks

Bachelor in Accounting/Finance or equivalent

Minimum 3 years of finance experience

Strong bookkeeping background

Excellent organisational and communication skills

Commitment to SCI's mission and values

Strong organisational skills, ability to multitask and set priorities 

Ability to take initiative where appropriate to deal with changing situations in daily work and the organisation
Desirable:
Knowledge of insurance systems is a plus.
Conditions
Report to SCI International Coordinator.

Antwerp-based with occasional travel.

Full-time, one year potential for extension.

Competitive salary and benefits.

Ability to work from home in agreement.

Equal opportunities employer.
How to Apply
Send CV, motivation letter, and references to recruitment@sci.ngo by 8 October 2023. A detailed job description can be found here.
Please clearly indicate whether you have the right to work in Belgium and you have any Dutch knowledge.
For more information regarding the position contact treasurer@sci.ngo 
Use "Application FAO" as the email subject.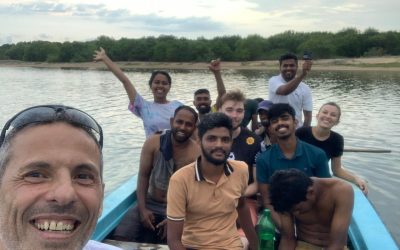 From the 6th to the 15th of October 2023, SCI Sri Lanka organised a workcamp in Kinniya, a seaside town located in the Trincomalee District, in the North-Eastern Province of the country. Its aim was to teach English in a school in the area in order to improve communication between the diverse communities living there. The camp began on a Friday, the 5th of October. Volunteers started to join the...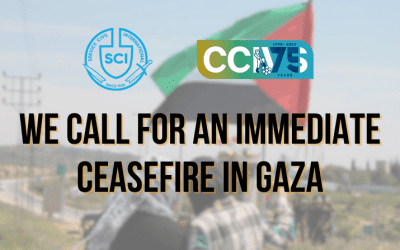 Read the statement on the recent escalation of violence in Palestine and Israel, calling for an immediate ceasefire.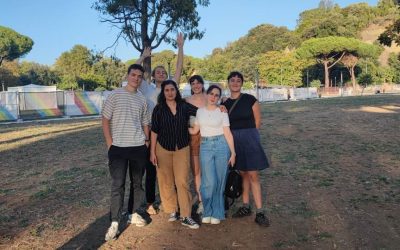 A couple of weeks ago the new volunteers arrived at "La Cittá dell'Utopia" in Rome to support and work alongside the projects that will take place here and in the organization. Fatma My name is Fatma, I am 26 years old and I`m from the Kurdish part of Turkey, Kurdistan. I decided to have a gap year as an ESC volunteer with SCI and La Città dell'utopia. I found them from a  sending...