2 October, 2023
Albanoi has joined the IS
Meet Albanoi, our new Communication Volunteer.
Albanoi will be joining the IS offices for a year here in Antwerp, helping out with communication.
Hi everyone! My name is Albanoi and I am the new Communication Volunteer for SCI IS. It feels weird even typing that because when I applied, I did so on a whim and did not think much of it, only to find myself in Antwerp two months later, in an unknown city, alone for the first time. It is exciting to think of what lies ahead of me in this coming year.
Part of this excitement is everything I will learn about the history of SCI and getting to be a part of it. Having studied social work, SCI's core values of peace and equality resonate with me and motivate me to give my best, so that I can feel like I am part of something bigger and make a contribution to the world. 
I am also excited about meeting new people, learning about different cultures and immersing myself in this new environment in general. Something I have been appreciating is how accessible Antwerp is for biking, which I've been doing every chance I get (my legs hurt!). I've also been enjoying cooking for myself in the flat. Trying out new recipes, experimenting and getting creative with them makes me very happy.
I wish I could tell you only about the butterflies and rainbows, but the truth is doing this volunteering experience is also scary because I am living far away from Kosova for the first time. I miss the people there already, but I know that this experience will help me grow as a person and give me a new understanding of the world.
Gjithe te mirat,
Albanoi!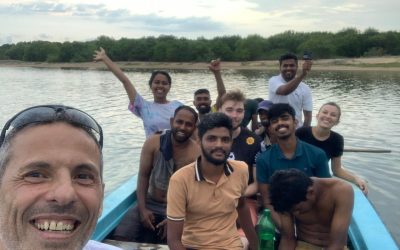 From the 6th to the 15th of October 2023, SCI Sri Lanka organised a workcamp in Kinniya, a seaside town located in the Trincomalee District, in the North-Eastern Province of the country. Its aim was to teach English in a school in the area in order to improve communication between the diverse communities living there. The camp began on a Friday, the 5th of October. Volunteers started to join the...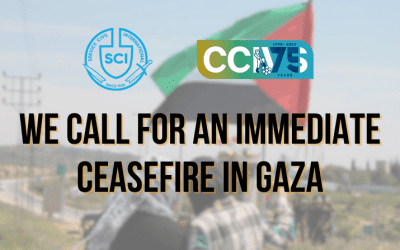 Read the statement on the recent escalation of violence in Palestine and Israel, calling for an immediate ceasefire.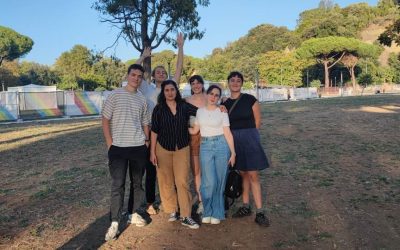 A couple of weeks ago the new volunteers arrived at "La Cittá dell'Utopia" in Rome to support and work alongside the projects that will take place here and in the organization. Fatma My name is Fatma, I am 26 years old and I`m from the Kurdish part of Turkey, Kurdistan. I decided to have a gap year as an ESC volunteer with SCI and La Città dell'utopia. I found them from a  sending...