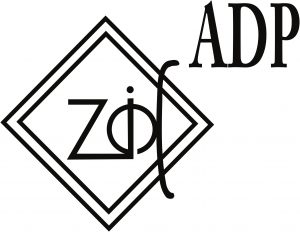 Address:
Vasa Raickovica 18a
Montenegro
Phone number:
+382 67 210 848
This organization is reachable by email via this contact form. Don't hesistate to contact them if you have any questions, they will be happy to hear from you.
ADP-Zid's vision is society of equal and responsible citizens oriented towards democracy, social values and the balanced development of the community. We aim to promote and strengthen personal responsibility and active participation of young people, organizations and other stakeholders in society through development and implementation of policies for socially responsible programs and services that contribute to the development and reconstruction of social capital in the community and improving the life quality of citizens and those who are at risk of social exclusion. Today, although young people still remain in the focus of our work on very important programs, ADP – Zid as one of the strongest non-governmental organizations in Montenegro has developed programs oriented towards quality of life, development and social responsibility of all stakeholders in the community. All of these programs are based on the principles of non-discrimination, lifelong learning and equal opportunities for all, as well as the values that the organization promotes, such as participation, innovation, creativity, solidarity and activism of citizens, especially young people.
Today, ADP – Zid is working on different projects and activities within the following programs:
Advocacy for social policy – for changes that affect the social exclusion – economic, cultural, political, spatial; The employment policy with special emphasis on youth employment; Housing policy; Social rights and human security of citizens; Accountability of the local institutions.
Positive social change in the community – Programs that connect creative industry and start-up initiatives; The development of the sustainable services for other organizations and local governments; Services arising from the testing of the policies; Development of corporate social responsible action.
Initiatives by the citizens and youth in the community – National Volunteer Service for encouraging development of volunteering; Encouraging social involvement in the community -initiatives of citizens in the function of changes, encourage solidarity and the development of social capital; Independent initiatives volunteers.
The psychosocial programs – Counselling for psychological help and support of persons with gambling problems and their families; Support for all forms of non-chemical addiction; Psychosocial support for groups at risk of social exclusion (chronically unemployed, social reintegration, prevention of violence, children with behaviour problem, young people at risk of poverty ….
Beside this, main activities are:
Contact point for Montenegro for Youth in Action program from 2006 until 2013. We are appointed by SALTOO SEE Resource Centre as a Contact Point. We give support to Montenegrin organization to use this program (capacity building, information and promotion sessions). It is one of the eleven CSO's that have signed strategic Partnership agreement with Ministry of EU integration.
Education and mobility – we offer to youth different educational program in Montenegro, SEE or EU; beside it we do capacity building of youth organization – In house training for Youth Organization;
Advocacy for youth issues – youth employment, economic independence, housing policy etc.;
Assistance and preparing of Youth for exchanges and education in the abroad.