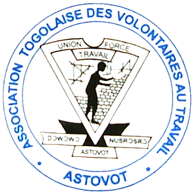 Address:
ONG ASTOVOT, Route de Kpadapé, Quartier Zomayi, BP: 97 Kpalimé
Togo
Phone number:
+228 24 40 17 15
This organization is reachable by email via this contact form. Don't hesistate to contact them if you have any questions, they will be happy to hear from you.
The NGO Association Togolaise des Volontaires au Travail (ASTOVOT) has more than 60 years of experience in the service of international volunteering and especially in the field of intercultural exchanges between young people from all over the world.
Every year, she welcomes many volunteers from all over the world on her different short, medium and long term (3 weeks to 12 months) volunteer projects in Togo as part of international solidarity actions. As a member of the Coordinating Committee for International Voluntary Service and Solidarity (CCVIS-UNESCO), ASTOVOT is in partnership with several volunteer organizations in Europe, Asia and Canada.
Projects focus on community development through education, health, environment and intercultural learning. These projects are open to all people who have acquired significant knowledge and skills related to the mission, wish to enrich their experience and contribute their professional know-how. Our overall objective is to contribute to the development of the people involved in the projects and the beneficiary communities.
Read about wokcamps hosted by this organization: