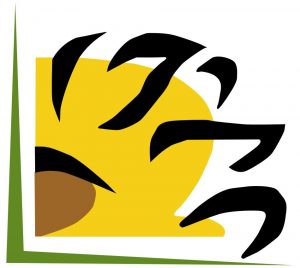 Address:
Youth, Culture and Sports Hall #114
Luan Haradinaj Street, 10 000 Prishtina, Kosovo (XK)
Kosovo
Phone number:
+38 138246299
This organization is reachable by email via this contact form. Don't hesistate to contact them if you have any questions, they will be happy to hear from you.
BSF – Balkan Sunflowers Kosova is an international grassroots organisation, founded in 1999 to aid the Kosovar refugees. Volunteers from around the world saw the TV images of the war and refugee emergency. They wanted to help in ways that money could not.
They believed that person-to-person contact with aid workers who came to work as friends and neighbours, might help restore community life in ways that emergency aid and political support alone could not. Balkan Sunflowers Kosova believes that volunteers – international and local – participating in community life, crucially promotes the ideals of a caring and open society.
Balkan Sunflowers Kosova primary focus areas are Community, Human Dignity, and Children and Youth.
Balkan Sunflowers Kosova builds activist lives for social change. We inspire and engage in community action for human rights and dignity, working in education, health, culture, citizenship, employment, and respect for diversity.
Scope of work
The protection of human rights; the social, emotional and intellectual development of all people in Kosovo; and the promotion of community empowerment – through developing and implementing programs for education, research, advocacy, arts, culture and other humane activities.
It works towards the following objectives that are specified within BSFK ISO 9001 Quality Management System:
Improve the educational, social, psychological, health, emotional and intellectual development of children and young people, their families and their communities.
Advocate and mediate for the human rights of marginalized groups.
Propel positive social change and support community empowerment through research, advocacy, training, mentoring, volunteerism and innovative program development.
The objectives will be achieved by:
Performing their activity to a high quality level as measured against benchmarks
Continuous improvement of capacity to meet objectives in their activities
Fulfilling national and international laws, conventions and policies that form the basis for their work with young people
Training and professional development of staff, volunteers and activists on the ground
Establishing effective communication with stakeholders and relevant organizations concerning children and youth learning and development
Establishing and maintaining the Quality Management System based on the managing of processes, in accordance with the ISO 9001:2008 standard
Balkan Sunflowers Kosova is one of the winners of the 2013 Erste Awards for Social Integration. For the 2013 award there were 1988 nominees from non-profit organizations in 13 countries. 136 were shortlisted as finalists and invited to Vienna for networking and the awards announcement on 27 June 2013.