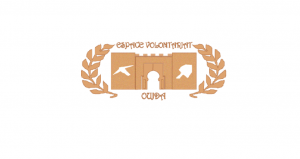 Address:
Centre sociocultural Ennasr
Rue tbn parc Lalla Aicha, Morocco (MA)
P.O. Box 666 PPAL, 60000 Oujda
Morocco
Phone number:
+21 2661949730
This organization is reachable by email via this contact form. Don't hesistate to contact them if you have any questions, they will be happy to hear from you.
EVO – Espace Volontariat Oujda is active in the promotion of a culture of peace by organising international voluntary projects for people of all ages and backgrounds.