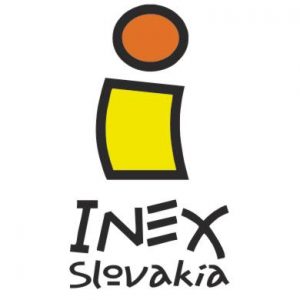 Address:
Prokopova 15, 85101 Bratislava
Slovakia
Phone number:
+421 905 501 078
This organization is reachable by email via this contact form. Don't hesistate to contact them if you have any questions, they will be happy to hear from you.
INEX Slovakia is sending and receiving volunteers since 1993. Our vision is active people with healthy self-confidence, tolerance, critical thinking, general insight and willingness to help their surroundings. We are organising international voluntary camps in Slovakia (help with renovation of castles, with activities for kids or for people with disabilities, help with environmental work , etc.). On our camps we are organising also short workshops about actual topics (for example Time management, Team work, Non-violent communication). We are focusing also on sustainability campaign and personal development.