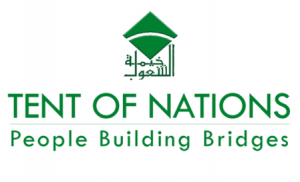 Address:
Atan Street 17, P.O. Box 28, Bethlehem, Palestine (PS)
Palestine
Phone number:
+97 22743071
This organization is reachable by email via this contact form. Don't hesistate to contact them if you have any questions, they will be happy to hear from you.
Tent of Nations Palestine is an organisation whose mission is to build bridges between people, and between people and the land. They bring different cultures together to develop understanding and promote respect for each other and our shared environment.
To realise this mission, they run educational projects at Daher's Vineyard, their organic farm, located in the hills southwest of Bethlehem, Palestine. The farm is a centre where people from many different countries come together to learn, to share, and to build bridges of understanding and hope.