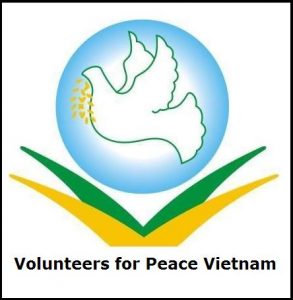 Address:
No. 56,Ngo 99, Nguyen Phong Sac Street, Ha Noi, Vietnam
Vietnam
Phone number:
+84 987666878
This organization is reachable by email via this contact form. Don't hesistate to contact them if you have any questions, they will be happy to hear from you.
Volunteers for Peace Vietnam (VPV) is a non-profit, non-governmental organization that was founded in 2005 to provide help and education to people in both urban and rural Vietnam. Through our offices in Hanoi and Ho Chi Minh City, our 20 staff members coordinate volunteer placements in North and South Vietnam. Our mission is to promote voluntary work, to attract international and local volunteers, and with their help foster cultural and educational exchange, friendship and peace.
Mission and Values: Our mission is to provide care and education, and to address youth and community development needs through voluntary work. We achieve this by collaborating with various international and local partners in order to promote international and local volunteer work, foster cultural and educational exchange, as well as friendship and peace.
Core values represent your deeply held beliefs, your highest priorities, and the fundamental forces that drive your action. The following are the values that drive our organization:
1. Focusing on the needs of the beneficiaries
2. Promoting and protecting the rights of the child
3. Using resources efficiently and effectively
4. Acknowledging and valuing diversity
5. Maintaining full transparency and accountability
6. Reflecting on and continually improving our work.
History: Founded in 2005 by Don Phuong, VPV is the leading coordination agency in Vietnam–over the past 8 years, VPV has welcomed over 4,500 volunteers from over 30 different countries. During this time, VPV has built up a strong network of local and international partners.
Slogan: Together make a better world