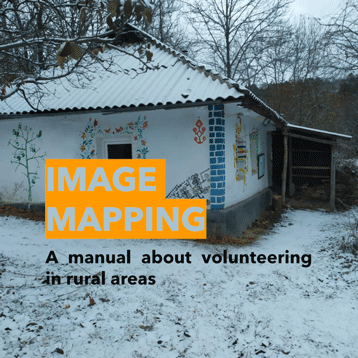 Topics: Peace
Project: Image Mapping
Year of publication: 2022
Supported by: The European Commission
Resource type: Toolkit

This manual is the outcome of the seminar "Image Mapping" organised in Kötschach Mauthen from 6-12 March 2020 by Service Civil International Austria.
The seminar was a space for reflection around the practices and experiences with volunteering in rural areas. Participants exchanged non-formal education methods and action forms that they use in their youth work in the countryside. It was discussed how to create intercultural events in rural areas and youth projects around local heritage.
This manual explores international youth projects and volunteering camps in the countryside and it is for everyone who wants to strengthen the local impact of international volunteering projects and discuss how to make it better!
Find more of our publications