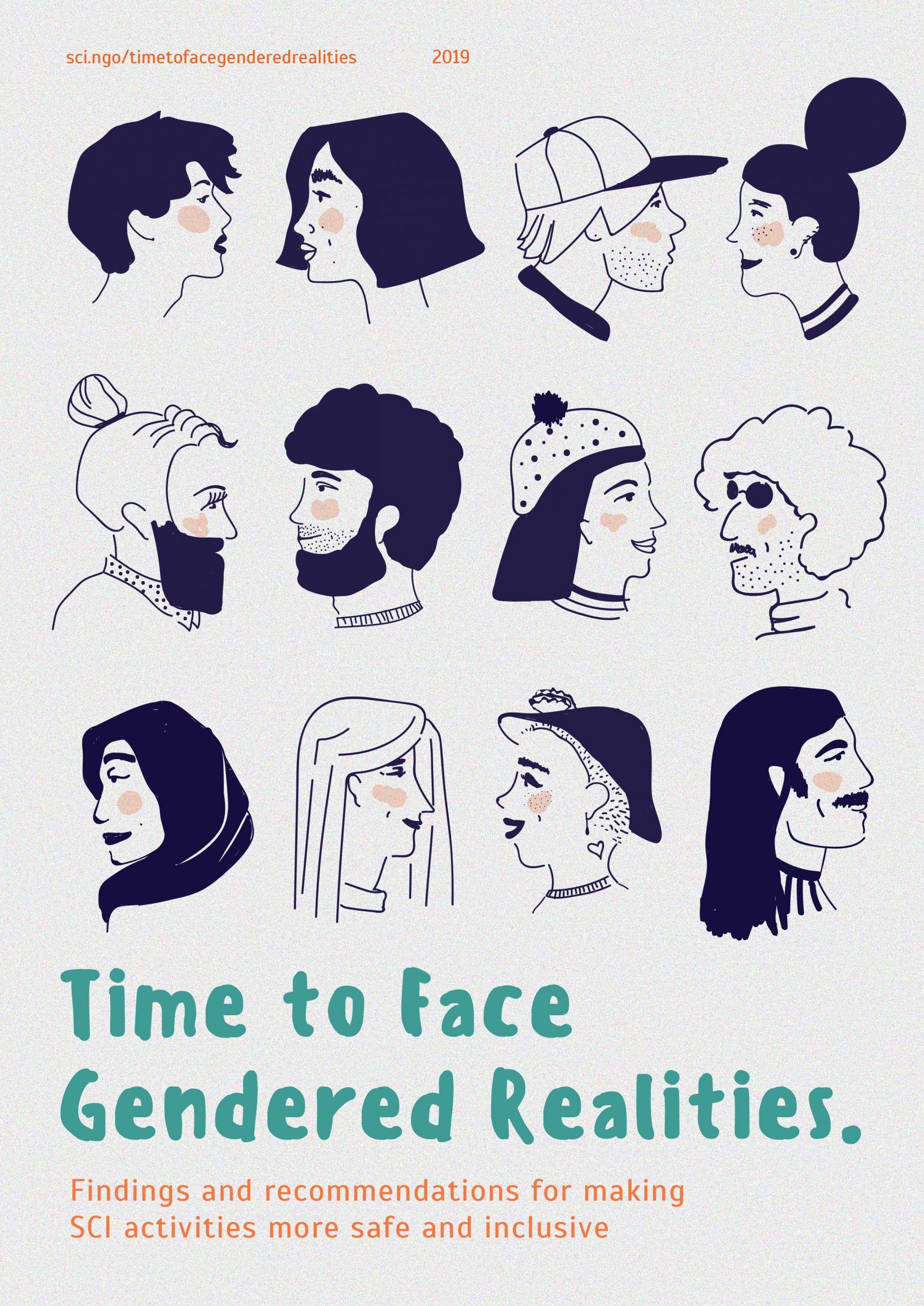 Time to face gendered realities
Topics: Gender
Project: Gendered Realities
Year of publication: 2019
Supported by: European Youth Foundation of the Council of Europe
Resource type: Booklet

The booklet summaries the results of the Assessment Tool, a survey conducted between June and September 2019 with 119 SCI volunteers and activists. The objective of the survey was to understand how safe and inclusive SCI activities are when it comes to gender and sexuality by looking at the experiences of participants in different SCI activities.
Besides presenting the main findings of the survey, the booklet provides recommendations to the SCI movement on how to rethink its daily practices and activities in order to make them fully safe and inclusive for all. Find the list of the recommendations here. 
The booklet was realized with the contribution of the Gender Blenders Working Group as part of a campaign aimed at promoting the inclusion of gender perspectives within SCI activities. Share it with your fellow activists and volunteers and start an open discussion on SCI's Gendered Realities!
The design is by Izabela Markova.
Find more of our publications