18 May, 2020
Asian Voices is back!
News on SCI's work in Asia
Service Civil International is celebrating its 100th year as an international movement this year. The Asian Development Committee (ADS) of SCI thought that this was the perfect occasion to reignite the spark of the Asian Voices, a newsletter dedicated to news about SCI's work in Asia.
This issue of the newsletter is dedicated to SCI's founder Pierre Cérésole, who started this global peace-loving family.
You will find stories from Hong Kong, India, Indonesia, Malaysia, Australia, Bangladesh and Nepal, including interviews with volunteers and updates by international activists.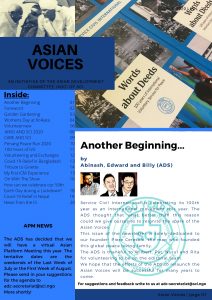 SCI is calling for participants for the project "From Dreams to Actions: together for a peaceful future"! Deadline to apply: 31 May 2021. Activity: Belgium, 16 – 22 September 2021.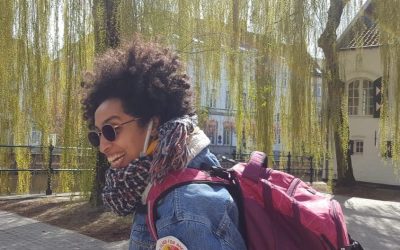 Hasna, the new project volunteer at the International Secretariat introduces herself and shares her thoughts and expectations on her project.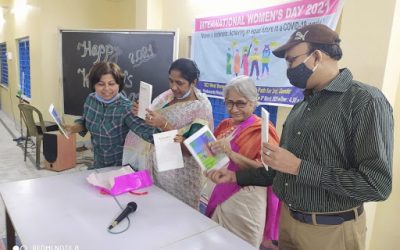 A report on the event that SCI India organised for the International Women's Day celebration.