10 May, 2023
Call for an illustrator/graphic designer
for the Speak Up for Peace online course
We are looking for an illustrator/graphic designer for the development of an online course
Background
SCI is a century-old organisation dedicated to promoting a culture of peace.
To better support people all around the world who want to communicate peace and create advocacy campaigns for peace, we are currently developing an online course focusing on those topics and on how to work together to reach a wide audience. The course will be uploaded on our online learning platform and it will be available for free to the public. The online course is part of a larger project called No War Anywhere! that aims to bring together young people to explore alternatives to militarism and create awareness-raising actions on the topic.
Our ambition is to develop an online course that is visually attractive, inclusive and user-friendly, allows for flexibility in learning, integrates images, illustrations, videos, and offers easy group interaction and peer support.
The online course is called Speak Up for Peace and will have three modules:
1. General communication concepts and ethical communication;
2. Advocacy for Peace;
3. Working together for communication and advocacy.
To support the design / visual aspect of the online course, we are looking for an illustrator who will join us in our endeavour. 
The theme
We envision the style of the course to make a connection between the offline reality and the digital world of social media (for example adding illustrations on pictures), to use bold, warm colours (e.g. red, orange), to have a main character or icon per module.
Profile
We are looking for a person who:
Has experience illustrating publications/content for online platform of a similar length/style;

Is flexible and willing to work in a communicative process with the project team, including online meetings at important points of the process during the months of May and June 2023;

Ability to communicate in English;

(Ideally) has some familiarity with the topic of communication and advocacy for peace, and/or with the work and values of SCI.
Tasks and timeline
Work with the project team to ensure the creation of a cohesive and appealing look for the online course, including its promotion;

Creation of illustrations and designs for our online learning course and for its promotion: we estimate the total volume of the content for the online course to be

~

50-60 pages of text – for an equivalent of

30 illustrations

;

Beginning of June:

Participate in an online meeting with the team

to define the tasks;

Participate in other concept and feedback meetings as necessary;

Mid-June

: deliver a first draft for feedback;

By 30th June:

deliver the final illustrations.
We encourage you to have a look at the existing modules in our learning platform to have a better understanding of our expectations (create an account to have access to the course…).
What we can offer
Service contract and payment for services, for an amount to be agreed;

The opportunity to be involved in the creation of a resource that will support people communicating and advocating for peace;

High visibility of your work within the SCI movement and with youth and volunteer organisations beyond SCI.
How to apply
If you are interested in using your design / illustration skills to support this project, please send a sample of your work, a quote (what you would normally expect to be paid for such work) and a draft proposal of an illustration/character for the online course to Pauline at projects@sci.ngo by 26th May 2022.
___________________
The No War Anywhere! project is co-funded and made possible by the Council of Europe through the European Youth Foundation and the European Commission's CERV Programme.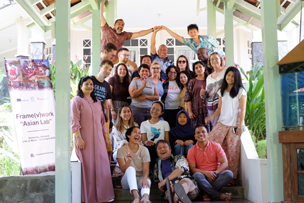 Our president Alexandra Vasileiou and our IC Inge Saris participated in the Asian Lab in Indonesia between 28 March – 02 April.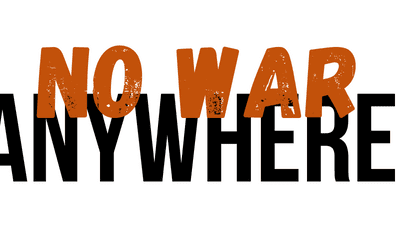 Join SCI's antimilitarism project, near Vienna, Austria, on 25 June – 2 July 2023! We are looking for motivated young people, passionate about peace, antimilitarism and advocacy. Bring your idea for a campaign or project linked to antimilitarism and develop it with the support of the group! Deadline to apply is 7 May.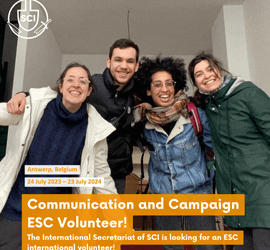 The International Secretariat of SCI is looking for a Communication and Campaign volunteer through the European Solidarity Corps programme of the European Union. Position in Antwerp (Belgium) from 24 July for 1 year. Read all the details and apply by 11 May 2023.