26 August, 2020
Grillfest "100 years of SCI"
An Action for Peace related to sustainability and climate justice
On 22nd August as SCI Switzerland, we have organised an event the "100 years of SCI" Grillfest in Bern to celebrate 100 years of SCI. Furthermore, this year the 22nd of August 2020 corresponded with the approximate Earth Overshoot Day, which marks the date when humanity's demand for ecological resources and services in a given year exceeds what Earth can regenerate in that year.
For this reason, we have organised an Action for Peace related to the topic of sustainability and climate justice to support the campaign #MoveTheDate. This campaign aimed to promote different actions that any of us can do, in order to push the date of the Earth Overshoot Day forward and forward. We also collected money and donated it to Konzernverantwortungsinitiative, an initiative that wants to promote a change in the laws by holding Swiss companies accountable for their impact on the planet, environment, and human rights.
We have tried to bring only vegan, seasonal food with as few waste as possible. Animal agricultures are massively responsible for climate change and environmental destruction, because they use enormous amounts of resources (water, land use, etc.) and emit huge amounts of greenhouse gases (e.g. CO2 and methane). So, if we want to preserve our planet, we need to change the way we eat.
By SCI Switzerland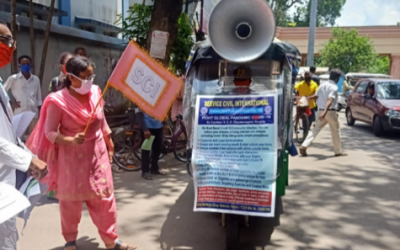 During this extraordinary situation of pandemic and the critical socio-economic situation created by the same, Tapas Kumar Sur, secretary of West Bengal Group, the Indian branch of SCI shares the outstanding challenge that the lockdown has caused and their activities to offer help to the poor people and the society.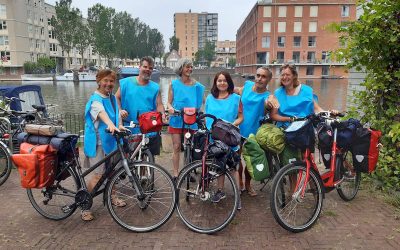 A small group came to the Netherlands and cycled around the IJsselmeer; an intensive week of cycling, talking, and sharing experiences while doing about 400 km on the bike. Some of them shared their experience and reflections of the cycling tour.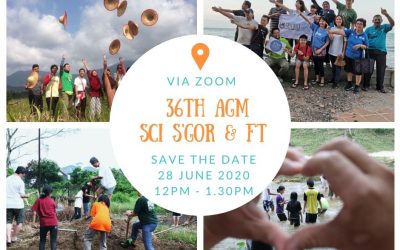 The 36th Annual General Meeting organized by the SCI KL (subdivision under SCI Malaysia) was held over ZOOM on 28th June 2020. Among important matters of decision making, a new team of committee members were elected for the presiding year. Dato Lawrence Cheah whose first volunteering experience at SCI dates back to the 1960s participated in the meeting as well as a guest speaker and shared his perspective.