22 November, 2022
Inner Peace and Peace with Nature
By SCI Switzerland
October was a busy month for SCI Switzerland, a number of different events and projects took place in many locations targeting various topics.
One of the most outstanding projects is the Training course called "Inner Peace and Peace with Nature" that happened between the 13th of October and the 19th of the same month in Winterthur, near Zürich, Switzerland.
The main goal of this training was to help the participants deepen their knowledge and understanding of the concept of peace and its different levels. By levels we mean intrapersonal, interpersonal and peace with nature as well.
During the training, the focus was on the intrapersonal level of peace, living in peace with one's self and living in peace with nature.
30 youngsters from different countries were gathered along the 6 days of training to discover new tools & techniques that will help them achieve balance, exchange knowledge and ideas, plan follow-ups, etc. through many activities that included active listening and TRE exercise (Trauma  and Tension Exercise), the concepts of happiness, gratefulness and mindfulness, gong and music meditation and many other activities that help increasing the impact on the surrounding community and environment. 
Some say that winning the lottery is when your trainer loses their voice. For others, it's discovering small steps toward achieving inner peace.                             

– Liliya D. : Participant in the training.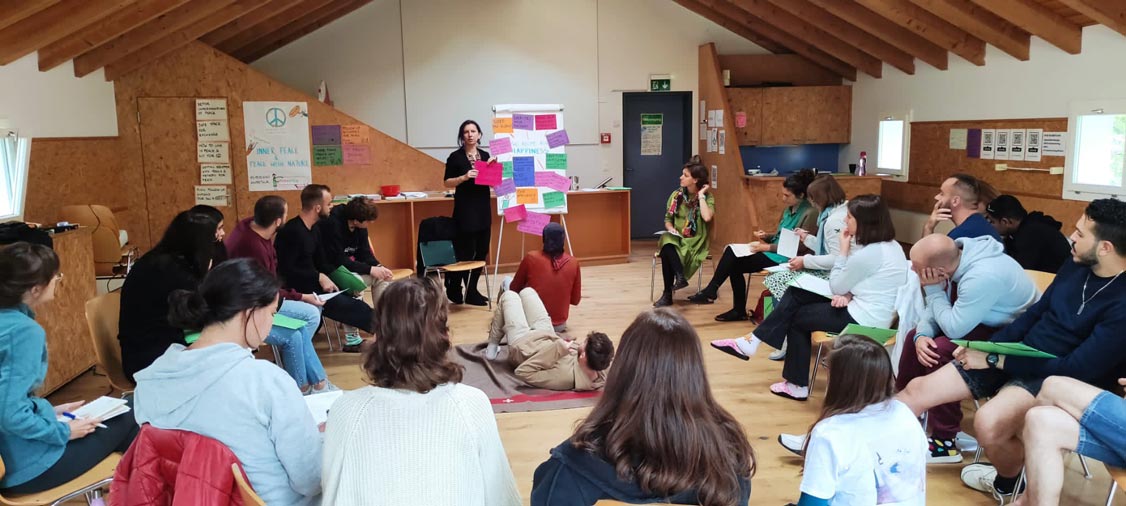 Loretta, Communication & Projects Responsible at SCI Switzerland, has also contributed to the training by organizing a Shinrin Yoku workshop to offer an eco-antidote to tech-boom burnout and reconnect with nature.
Click on this link to read more about the project from the participants' perspective, The article on SCI Switzerland's website is entitled  Voices of volunteers from the training course «Inner Peace and Peace with Nature».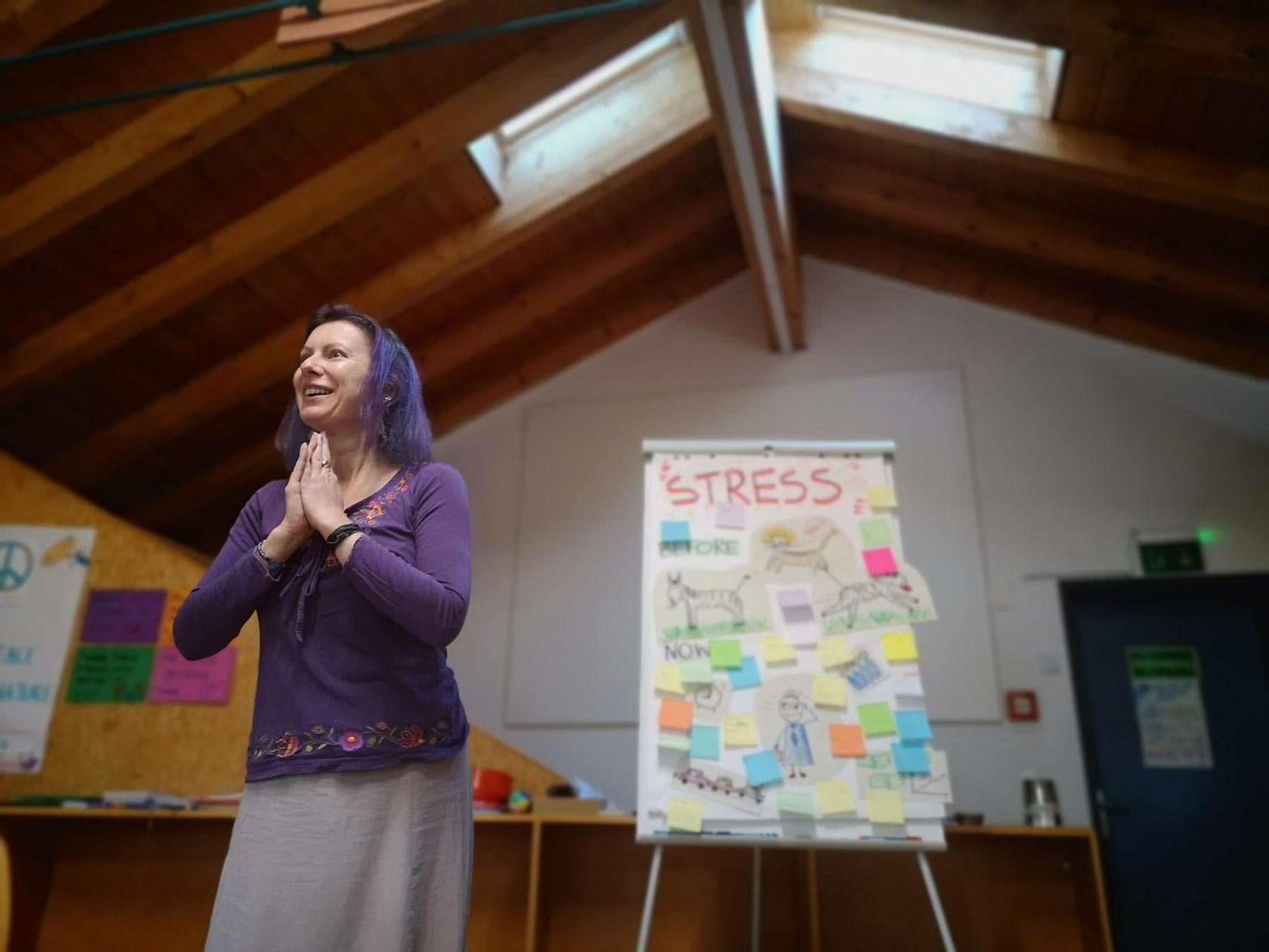 This project was financially supported by Movetia. Movetia promotes exchange, mobility and cooperation within the fields of education, training and youth work – in Switzerland, Europe and worldwide. 
Thanks Haykel BOUTABBA for this article 
The earthquake recently affecting Turkey and Syria is the biggest of the last centuries. Read more to know how you can help.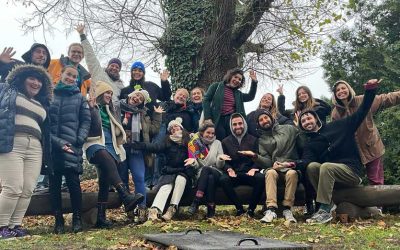 In December 2022, SCI Austria organised a training about colonialism and volunteering, aiming to learn and think about colonialism, its definition and its structures, and to help organisations better prepare volunteers that go to the Global South. To decolonize ourselves, in other words. Participants from different organisations or branches of SCI benefitted from this training. Now they have returned to their organisations and activities with new tools to struggle with eurocentrism, racism and colonialism within NGOs.
SCI Poland invites you to register for the webinar entitled "Recipes for high-quality educational events", which will take place on 27.02.2023, 16-17 CET