28 September, 2022
Learning Lab(oratory) Pro: call for participants
Quality non-formal education in the digital world
Learning Lab(oratory) Pro: quality non-formal education in the digital world
Training course
? 27 October – 3 November 2022   |   ? Hotel Camping Malta, Poznań, Poland   |   ⏰ Apply by 2 October 2022
We are looking for participants for the Learning Lab(oratory) Pro training!
It will focus on how to organise and run high-quality learning activities in both in-person and online environments. 
The training course is meant especially for educators, trainers (also to-be trainers), leaders, volunteers and youth workers.
You will:
learn innovative methods for improving your workshops, webinars, workcamps, 

find creative and engaging ways for turning regular educational activities into an online format, 

gain confidence in using various digital tools,

plan how to make your educational activities more inclusive,

exchange ideas, good practices, inspirations, and share resources.
Apply if you live in: Austria, Belgium, Bulgaria, Germany, North Macedonia, Poland, Portugal, Serbia, Slovenia.
The project is co-funded by the European Union. 
More information about the project can be found here.
Read the full call for participants here.
? 27 October – 3 November 2022
? Hotel Camping Malta, Poznań, Poland
⏰ Apply by 2 October 2022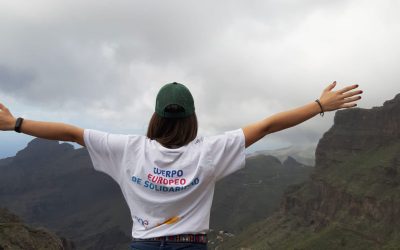 Our branch in Madrid, Spain is looking for 2 ESC long term volunteers. The volunteers will be 📍 based in Madrid (Spain), 📅 from February 2023 to February 2024. ⏰ Deadline to apply: ASAP
Inge our new international Coordinator joined SCI International Secretariat in Antwerp. She has a wide international experience and is excited to join our big peaceful family. We look forward to work together!
? The International Secretariat of Service Civil International is looking for a European Solidarity Corps volunteer! The volunteer will be ? based in Antwerp (Belgium), ? from 27 March 2023 to 26 March 2024, ? and will be working on projects. ⏰ Deadline to apply: 18 January 2023