2 October, 2023
Albanoi has joined the IS
Meet Albanoi, our new Communication Volunteer.
Albanoi will be joining the IS offices for a year here in Antwerp, helping out with communication.
Hi everyone! My name is Albanoi and I am the new Communication Volunteer for SCI IS. It feels weird even typing that because when I applied, I did so on a whim and did not think much of it, only to find myself in Antwerp two months later, in an unknown city, alone for the first time. It is exciting to think of what lies ahead of me in this coming year.
Part of this excitement is everything I will learn about the history of SCI and getting to be a part of it. Having studied social work, SCI's core values of peace and equality resonate with me and motivate me to give my best, so that I can feel like I am part of something bigger and make a contribution to the world. 
I am also excited about meeting new people, learning about different cultures and immersing myself in this new environment in general. Something I have been appreciating is how accessible Antwerp is for biking, which I've been doing every chance I get (my legs hurt!). I've also been enjoying cooking for myself in the flat. Trying out new recipes, experimenting and getting creative with them makes me very happy.
I wish I could tell you only about the butterflies and rainbows, but the truth is doing this volunteering experience is also scary because I am living far away from Kosova for the first time. I miss the people there already, but I know that this experience will help me grow as a person and give me a new understanding of the world.
Gjithe te mirat,
Albanoi!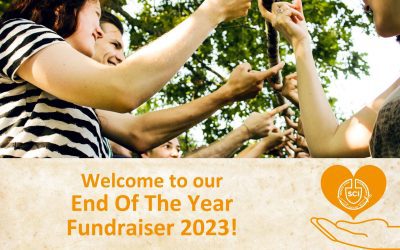 As we approach the end of this year, I would like to address all of you and ask for your support to SCI. The most reliable source and that which would give us the highest level of independence, is YOU!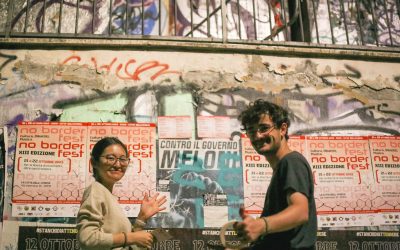 From 10th to 25th November 2023 and ahead of the 13th edition of the No Border Fest, 14 international volunteers arrived from Spain, Portugal, France, Albania, Croatia, Hungary, and Italy to Rome, to offer support, during the two weeks, 'tidying up the space of "La Città dell'Utopia"' leading up to the festival and also during the festival. About the festival The No Border Fest was back in its...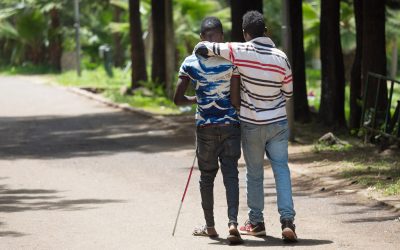 SCI-India's Maharashtra State Group organized a webinar to commemorate the World White Cane Safety Day. The Group has been associated with organizations working on issues faced by the visually impaired for over four decades. The aim of the seminar was to expose new volunteers to the world of the visually impaired, to the challenges they face in daily life and how the little but mighty cane helps...