11 May, 2022
Online International Volunteering Fair #2 – How did it go?
Thank you for participating!
It is our pleasure to announce that Pierrette made a comeback! To celebrate Europe Day and launch the workcamp season, we organised the second International Volunteering Fair on May 9th. 
Branches, Partners and volunteers took off in our virtual world on GatherTown. We made lots of changes since December to create a new platform that would suit the event.
The fair was open all day for people to explore our Fly-in Movie Room, to read testimonies in the Chronicles' Room and to learn in the Info Room. For two hours, participants were able to meet with our organisations in person and ask questions about SCI and workcamps. This was also the occasion for our Movement to meet and have fun while we are all working across the globe.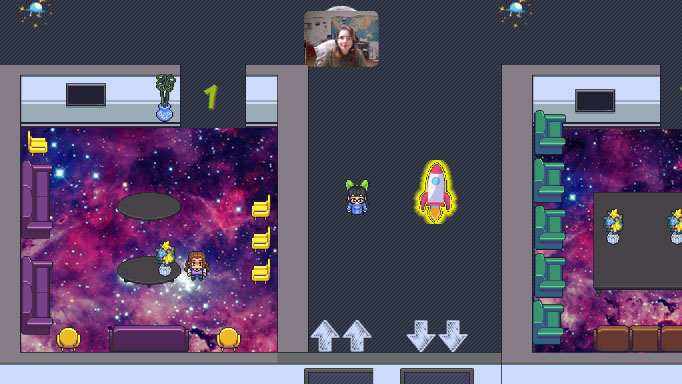 Despite some last minute issues with the internet connection at our office, everything went smoothly and we loved every second of it. We had around 50-60 volunteers coming in wondering about our amazing SCI world.
Thank you to all of those who showed up for this wonderful day, we hope you got to have fun! We would like to give out a special thank you to the Branches and Partners that participated through a booth and/or promotion. It was greatly appreciated.
Take a look at the virtual world we created as it is still available for exploring: HERE. If you want to give your own impressions about the Fair and the digital space please don't hesitate and use the guest book at the entrance!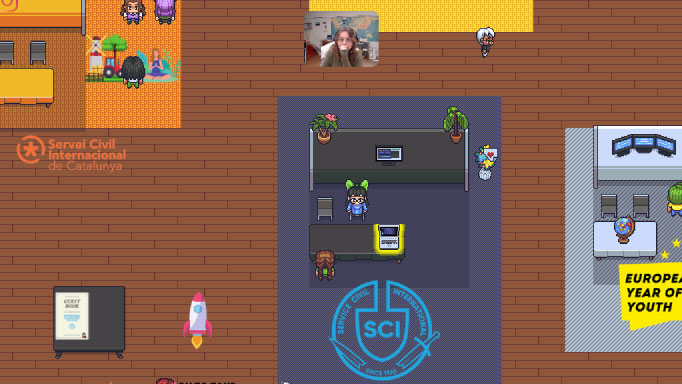 —
The International Volunteering Fair was part of the events for the European Year of Youth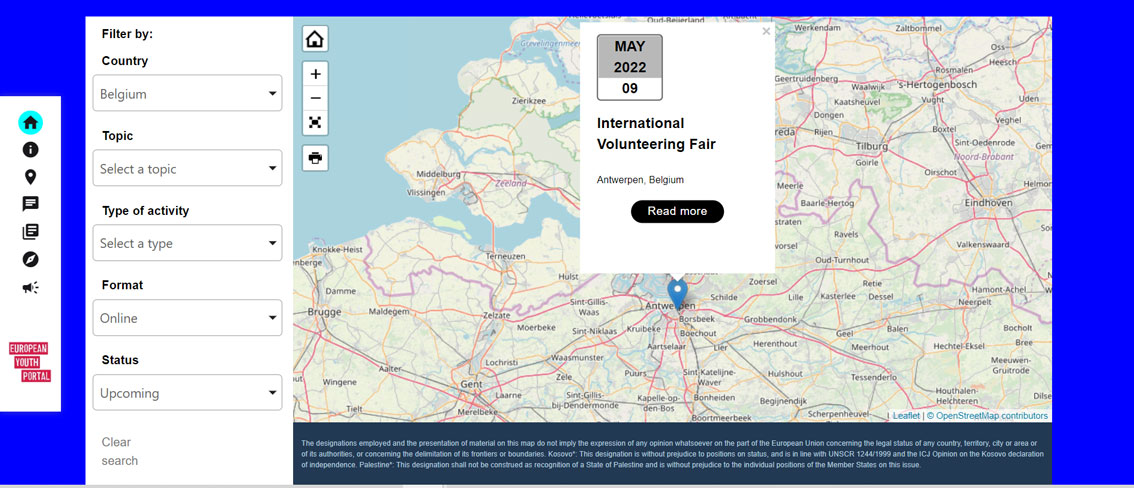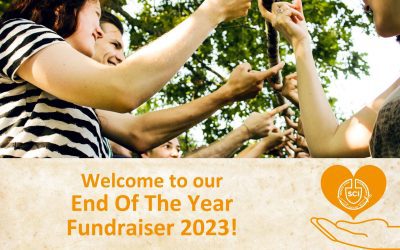 As we approach the end of this year, I would like to address all of you and ask for your support to SCI. The most reliable source and that which would give us the highest level of independence, is YOU!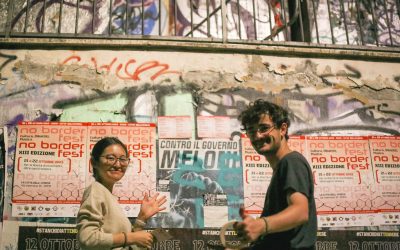 From 10th to 25th November 2023 and ahead of the 13th edition of the No Border Fest, 14 international volunteers arrived from Spain, Portugal, France, Albania, Croatia, Hungary, and Italy to Rome, to offer support, during the two weeks, 'tidying up the space of "La Città dell'Utopia"' leading up to the festival and also during the festival. About the festival The No Border Fest was back in its...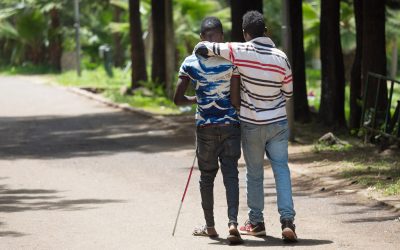 SCI-India's Maharashtra State Group organized a webinar to commemorate the World White Cane Safety Day. The Group has been associated with organizations working on issues faced by the visually impaired for over four decades. The aim of the seminar was to expose new volunteers to the world of the visually impaired, to the challenges they face in daily life and how the little but mighty cane helps...