11 May, 2022
Online International Volunteering Fair #2 – How did it go?
Thank you for participating!
It is our pleasure to announce that Pierrette made a comeback! To celebrate Europe Day and launch the workcamp season, we organised the second International Volunteering Fair on May 9th. 
Branches, Partners and volunteers took off in our virtual world on GatherTown. We made lots of changes since December to create a new platform that would suit the event.
The fair was open all day for people to explore our Fly-in Movie Room, to read testimonies in the Chronicles' Room and to learn in the Info Room. For two hours, participants were able to meet with our organisations in person and ask questions about SCI and workcamps. This was also the occasion for our Movement to meet and have fun while we are all working across the globe.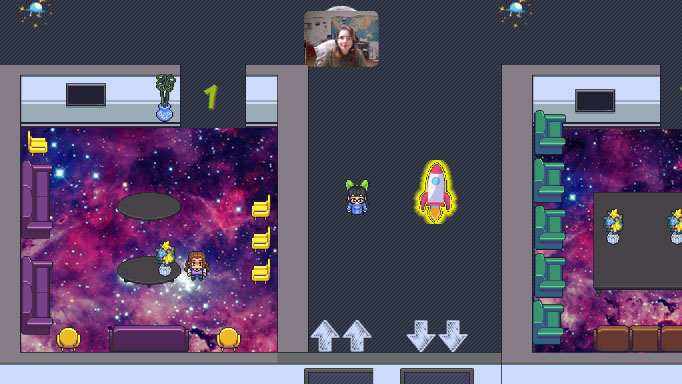 Despite some last minute issues with the internet connection at our office, everything went smoothly and we loved every second of it. We had around 50-60 volunteers coming in wondering about our amazing SCI world.
Thank you to all of those who showed up for this wonderful day, we hope you got to have fun! We would like to give out a special thank you to the Branches and Partners that participated through a booth and/or promotion. It was greatly appreciated.
Take a look at the virtual world we created as it is still available for exploring: HERE. If you want to give your own impressions about the Fair and the digital space please don't hesitate and use the guest book at the entrance!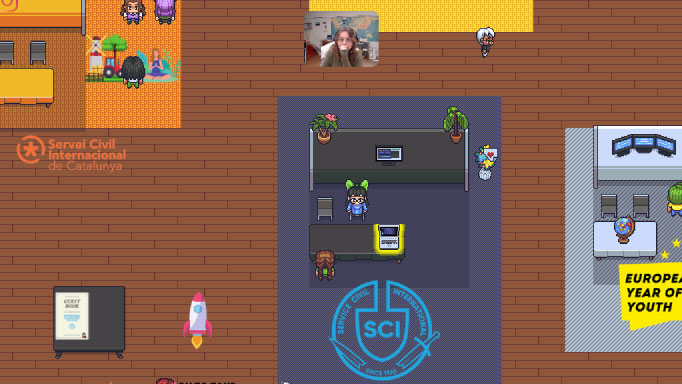 —
The International Volunteering Fair was part of the events for the European Year of Youth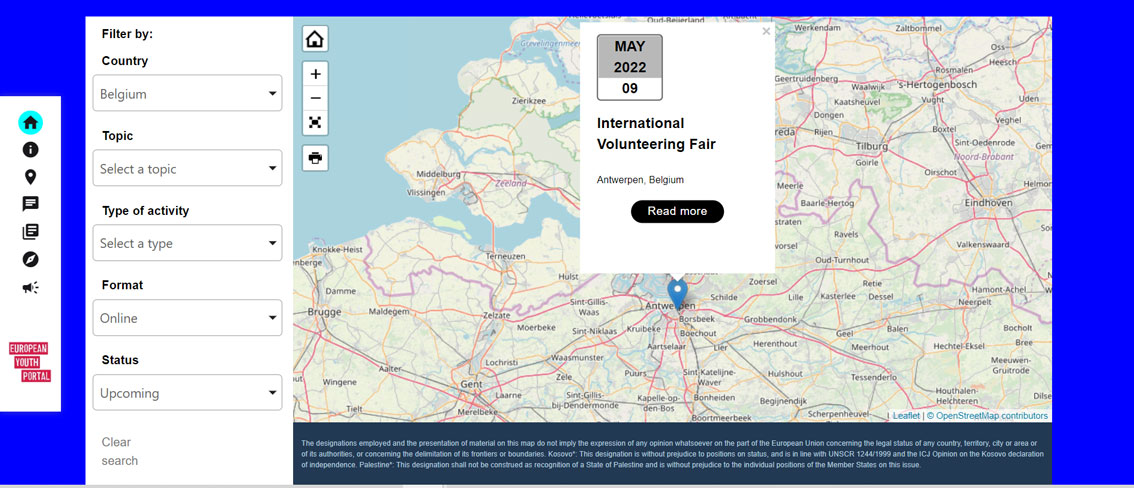 Noëlla is our new office volunteer, she's 21 years old and comes from France. She will work on statistics, on the preparation of our big event International Committee Meeting, on the fundraising and donor management and on some events on Gathertown.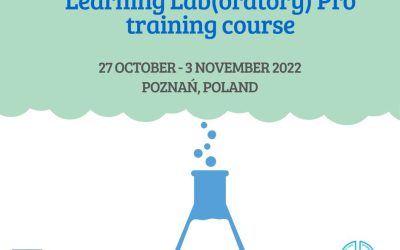 Are you an educator, a (to-be) trainer, willing to discover how to organise high-quality and more inclusive learning activities in both in-person and online environments? Apply for this training course! 📅 27 October – 3 November 2022 📍 Poznań, Poland ⏰ Apply by 2 October
Discover all the activities by SCI-India, Maharashtra State Group, in observance of the International Day of Peace. Their SCI Volunteers spread all over Maharashtra, in different cities, took a lead role in the activities, from mediation sessions, to drawing competitions, webinars and discussions. Get inspired!