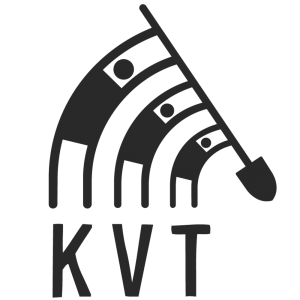 Address:
Rauhanasema, Veturitori 3, 00520 Helsinki
Finland
Phone number:
+358 451 049 828
This organization is reachable by email via this contact form. Don't hesistate to contact them if you have any questions, they will be happy to hear from you.
Kansainvälinen Vapaaehtoistyö ry (KVT) is a non-governmental organization that promotes peace and equality through grass-roots level voluntary work. We organize international voluntary workcamps in Finland and send volunteers abroad to participate in workcamps and long-term voluntary projects. KVT also organizes and participates in seminars and trainings and offers volunteering opportunities for asylum seekers and immigrants living in Finland.
KVT's workcamps started after World War II when the Quakers organized an international voluntary workcamp in 1946 to help rebuild Finnish Lapland after the war. The organization was established a year later and KVT joined in the network of international voluntary work organizations Service Civil International (SCI) in 1981.
Even though the world and Finnish society have changed since the beginning of KVT, our principles are still mainly the same. We continue to believe in promoting peace, understanding and dialog by bringing together volunteers with different social and cultural backgrounds to work together. Our activities are guided by the idea that even small actions can have big results – this is why we want to promote peaceful interactions and influencing societies in a local level.
KVT is run by volunteers through various working groups and local groups. Our activities are open to people of all ages and backgrounds. There are various ways to participate in KVT's activities. Please contact us for further information.
Read about wokcamps hosted by this organization: