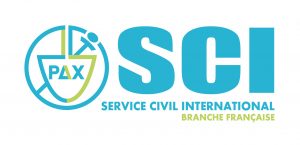 Address:
75 rue du chevalier français 59800 Lille
France
Phone number:
+33 3 20 55 22 58
This organization is reachable by email via this contact form. Don't hesistate to contact them if you have any questions, they will be happy to hear from you.
We are a sending/hosting/coordinating organisation for EVS since 2008. Since 2011 we also host and send a lot of volunteers abroad under the "Service Civique" program of the French state. As sending organisation, we provide a pre-departure training of 4 days to all our long-term volunteers.
This 4 days are meant for discovering "what is and has been volunteering in the 20th and 21st century?"; "what is intercultural understanding and intercultural shock" (when you go live abroad for more than 3 months); "insurance and administrative when in EVS"… We organize such trainings every three months.