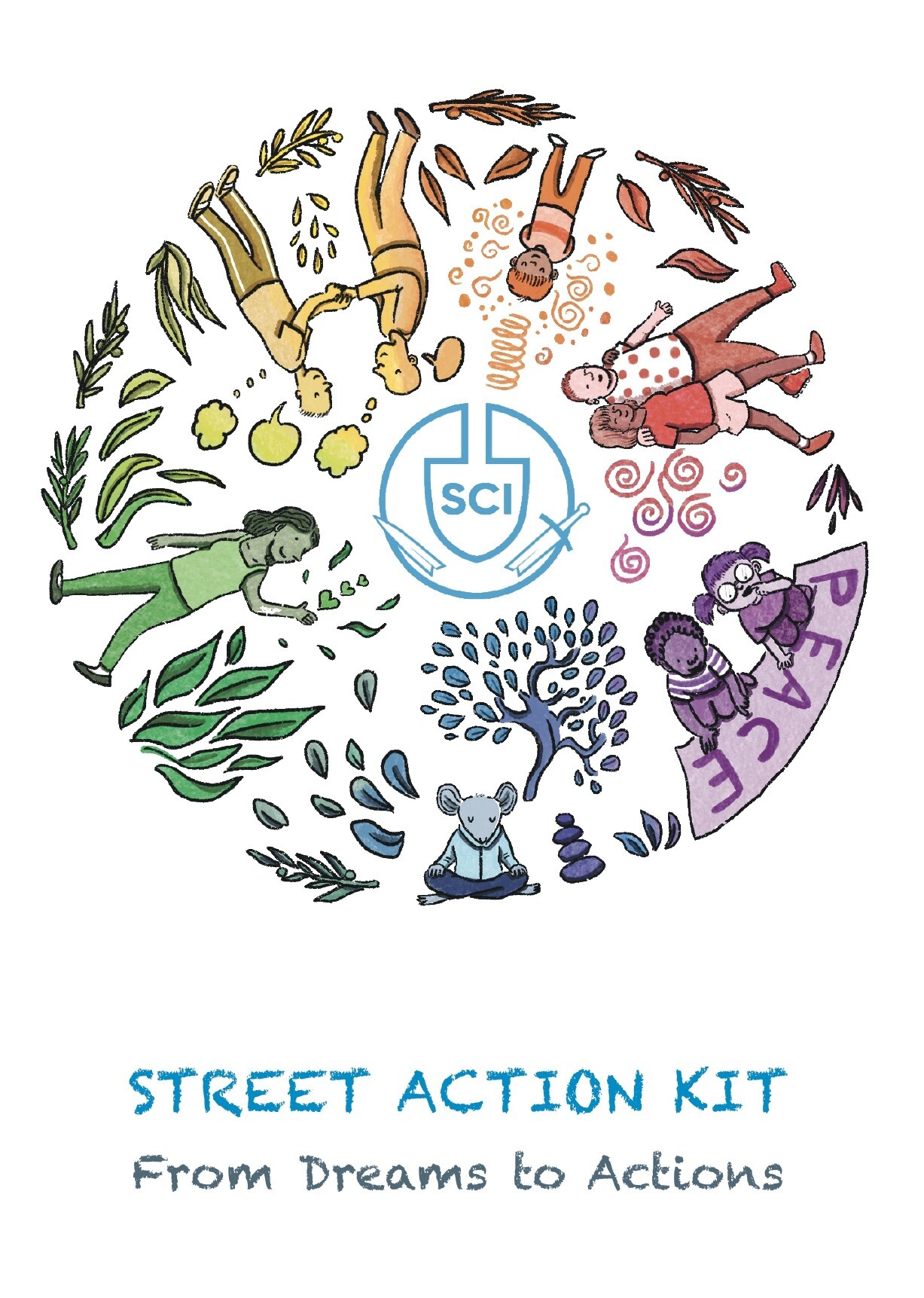 Topics: Peace
Project: From Dreams to Actions
Year of publication: 2021
Supported by: Erasmus+ and Europe for Citizens Programmes of the European Union; Council of Europe through the European Youth Fundation
Resource type: Toolkit

Is it time to put your dreams to action?
How to plan a street action on peace?
What are all the details to take into consideration?
How to promote your action and gain visibility?
This toolkit is all about creating a successful street action!
It was developed as a part of an SCI project From Dreams to Actions: together for a peaceful future, co-funded by the Erasmus+ and Europe for Citizens Programmes of the European Union and  by the Council of Europe through the European Youth Fundation.
The designs has been created by Jessica K. at @badattitudebunny
Find more of our publications