From Dreams To Actions:
together for a peaceful future
"From Dreams to Actions" was a project that brought peace from the abstract level to everyday life. It focused on promoting the values of peace and non-violence by using non-formal education and by creating a safe and motivating environment. The project aimed to encourage active participation and civic engagement by empowering volunteers and supporting them in being active citizens.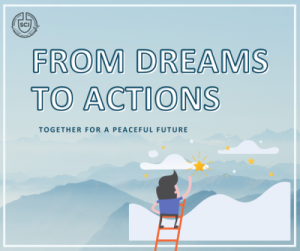 "From Dreams to Actions: together for a peaceful future" consists of three elements: SCI Peace Cards, an online training course and follow-up actions.
The 13 organisations involved are located in Albania, Armenia, Bulgaria, Finland, Germany, Kosovo, Moldova, Poland, Serbia, Spain, Switzerland, Portugal and Belgium.
15 September – 3 October 2021
The training course was held online with the participation of volunteers and youth workers. It focused on:
expanding the knowledge on peace;
parallel sessions related to different ways of working for peace;
online actions during the International Day of Peace;
preparation for the follow-up actions.
 Read the impact and the evaluation reports from this activity.  
From October 2021
To share their knowledge as peace ambassadors, participants organised follow up actions to spread the idea of "peace in practice". For the events, organisations could apply for microgrants of around € 200.
As a result of "From Dreams to Actions: together for a peaceful future" project, two educational resources were made:
 SCI Peace Cards

 Street Action Kit 
The SCI Peace Cards are a tool to spark a discussion on peace, non-violence, and activism. Each set consists of 60 cards with quotes around the topic of peace, packed in a cotton bag.
Street Action Kit was created to give advice and information for all the activists wanting to create a street action. 
How to plan a street action on peace?
What are all the details to take into consideration?
How to promote your action and gain visibility?
Find all these information and more! 
The design for the kit was created by Jessica K.  (@badattitudebunny)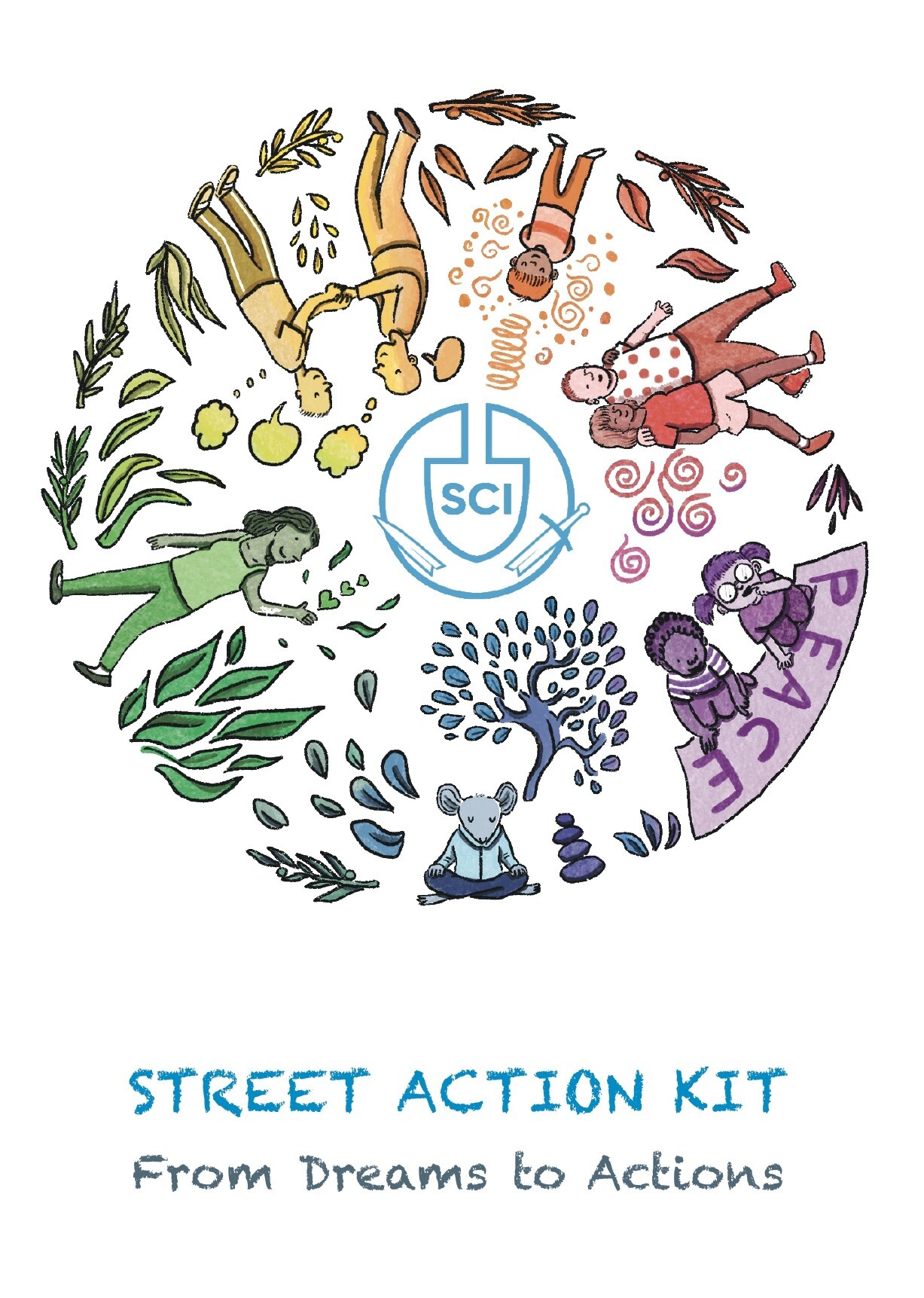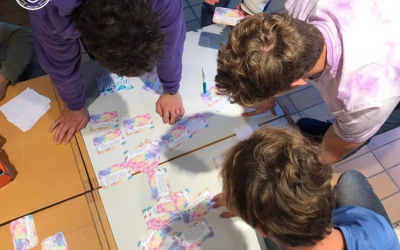 Peace is a complex and multidimensional topic and talking about it is not always easy. Join us on the journey to make it more accessible! We have recently developed a new tool for peace education – Peace Cards.
read more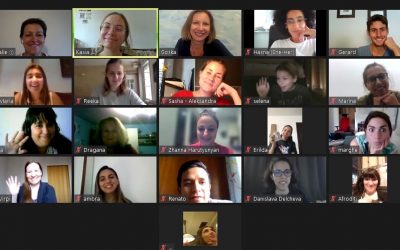 On the 15th of September our long-awaited online training course 'From Dreams to Actions' has began!
Participants from 12 countries met on ZOOM for the first time to begin their journey towards effective peace work. They come from diverse backgrounds and they all joined together for this course, ready to share their unique experiences and grow together as changemakers for more a peaceful future.
read more
Inspired by and passionate about non-formal learning, Natalie supports the learning processes and personal development of youngsters and adults. She is continuously learning how to bring and practice peace at all levels. She has been involved in SCI since 2002 and has co-developed the "Peace Education in Practice" online learning course.
Gośka is a sociologist and educator, a certified member of the Polish Association of NGO Trainers, and a life-long peace activist. Her focus is on Nonviolent Communication, daily peace, and peace education. Between 2015 and 2020, she was the International President of SCI.
Hasna is part of the coordinating team and is supporting the project on a daily basis. She is the contact person for the follow-up actions.
Thomas believes that peace activism is interesting and effective when it's political. He led different sessions on campaign strategy and how to plan a street action.
Genti shared his experience with many street actions he took part in and supported the team with the online action on the International Day of Peace.
Claudia led a practical workshop on online awareness. The workshop focused on how to communicate a message on social media in a way that it reaches the intended audience and gets more engagement. 
Chantal led a session in advocacy and political change. She focused on promoting active participation and citizenship, civic engagement and a sense of ownership and responsibility for societal processes.
Alena supported the team with project administration, communication with the donors and ensured the production of the Street action kit.
From Dreams to Actions is supported by the Erasmus + programme and the Council of Europe through the European Youth Foundation.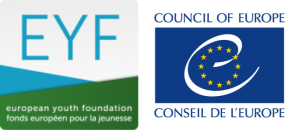 Impression of the participants
I really enjoyed on this TC. The mentors were great and the whole atmosphere was positive. I met wonderful people from all over Europe with whom I hope to stay in touch. I appreciate the opportunity to be here and I'm grateful to SCI and everyone else who made it possible for me.
The training was organized ideally, and the online tools used during it were chosen perfectly, the topics were interesting and motivating, the trainers were also good, especially Natalie and Goska, who are highly qualified specialists with a positive image- like real peacemakers. My expectations were all met during this training course.
Great educators, well-taught content of the training, positive atmosphere and a lot of space to share your own opinion and discuss it with other participants. I highly recommend this training! If you wish to make a change in your community dare to dream big and start turning your dreams into reality. FDTA training is a great starting point!
This was an amazing training led by some amazing people. Thanks a lot to everyone for making me believe that I can make a change & that I'm not alone in this Dream.
Well organized and taught out training. Trainers are patient, knowledgeable and always ready to help. If you want to learn new things, gain some experience in an international environment, make new friends and learn how to make the change in your community – FDTA is a way to go!
Joining this training course was an excellent decision! The enthusiasm of trainers, coordinators and participants as well as the thought-provoking sessions and presentations included in the course all add up to make this a wonderful experience!
What is Peace to you? A Workshop with SCI's Peace Cards
Belgium (Tienen) – Organized by Erilda Kola
October 2021
What is Peace to you? A Workshop with SCI's Peace Cards
Belgium (Tienen) – Organised by Erilda Kola, participant
October 2021
During the open space session in the On-Arrival training for her European Solidarity Corps volunteering in Belgium, Erilda had the opportunity to implement a small workshop with a group of 8 volunteers by using the Peace Cards. During the activity they took some time to reflect with some peaceful music playing in the background and they wrote down one word which represents peace for them. Moreover, they shared their personal interpretations of peace when explaining why they chose that word to describe it. This exercise helped them understand how the concept of peace changes from one person to another and how diverse and complex it is to give a certain definition about it.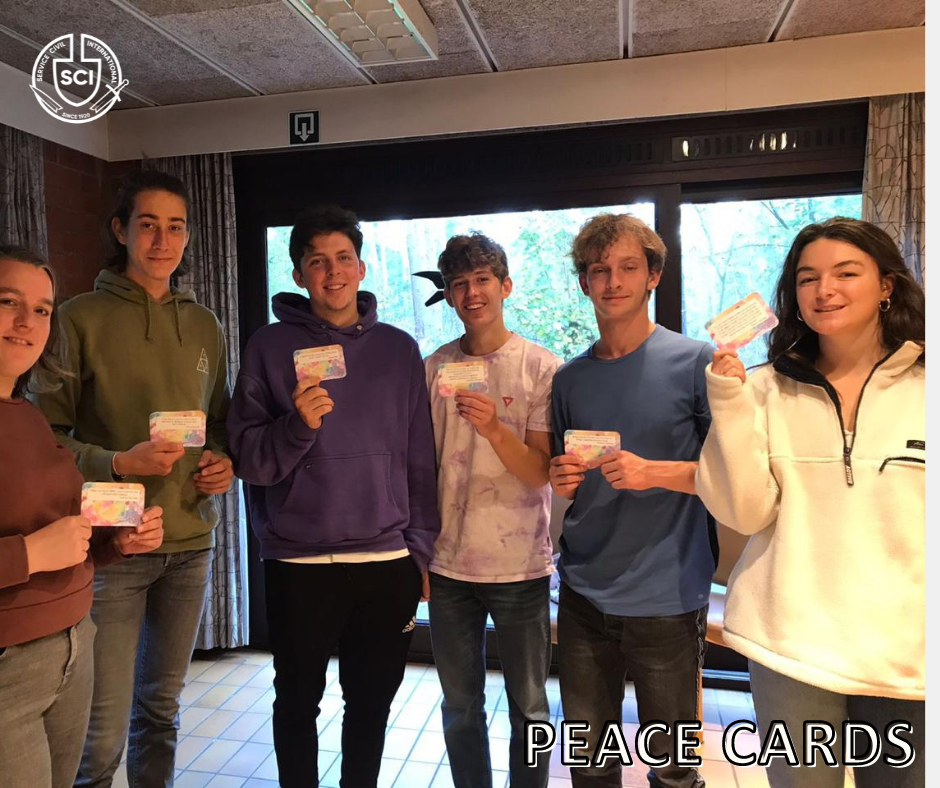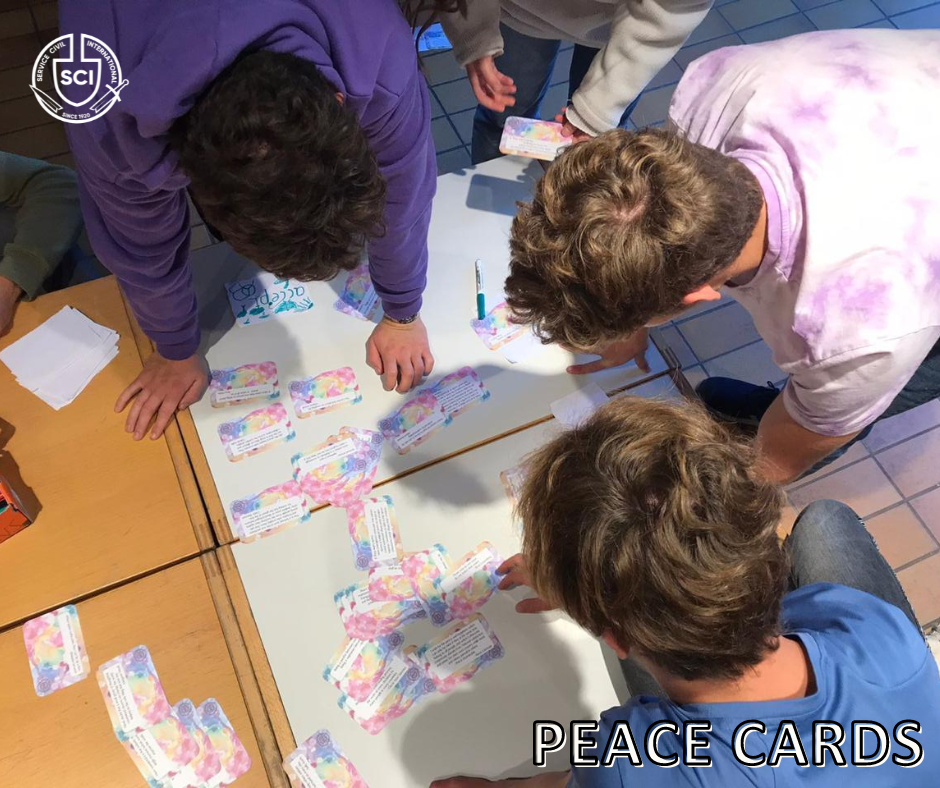 Family Peace, an online competition
Bor (Serbia) –  Organised by Marina Salić in collaboration with BOAR (Association of Roma, Egyptians and Ashkaly citizens)
30th November – 10th December 2021
Marina organised an online competition for young people to promote everyday family peace and family values. The competition took place on social media where 25 people posted pictures of their vision of peace in the family environment. The 3 winners were chosen by an online tool. The action was organised in different steps: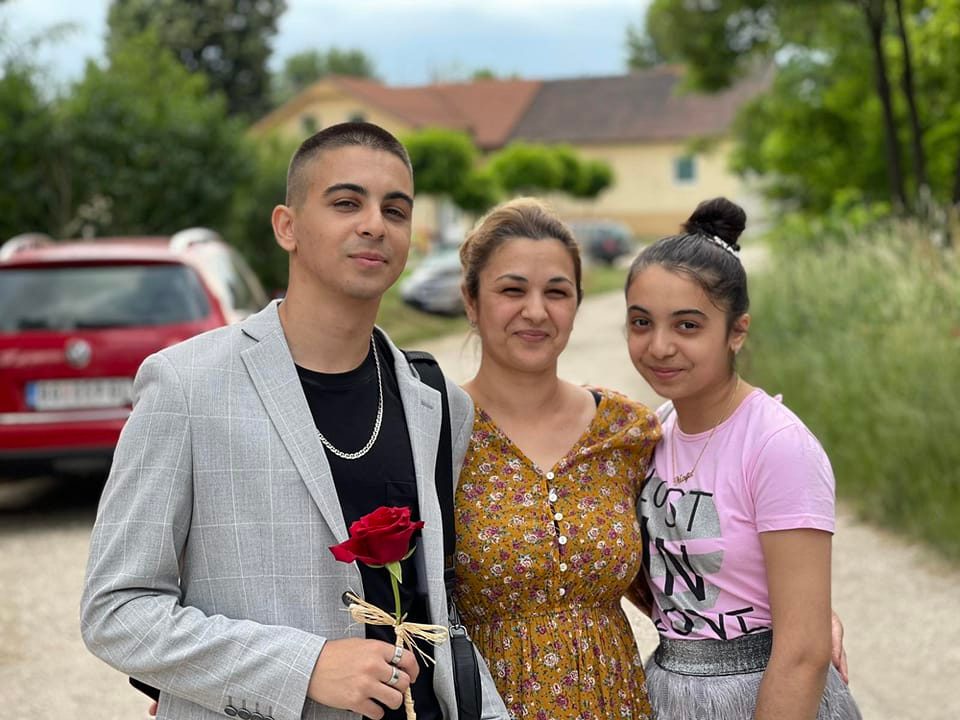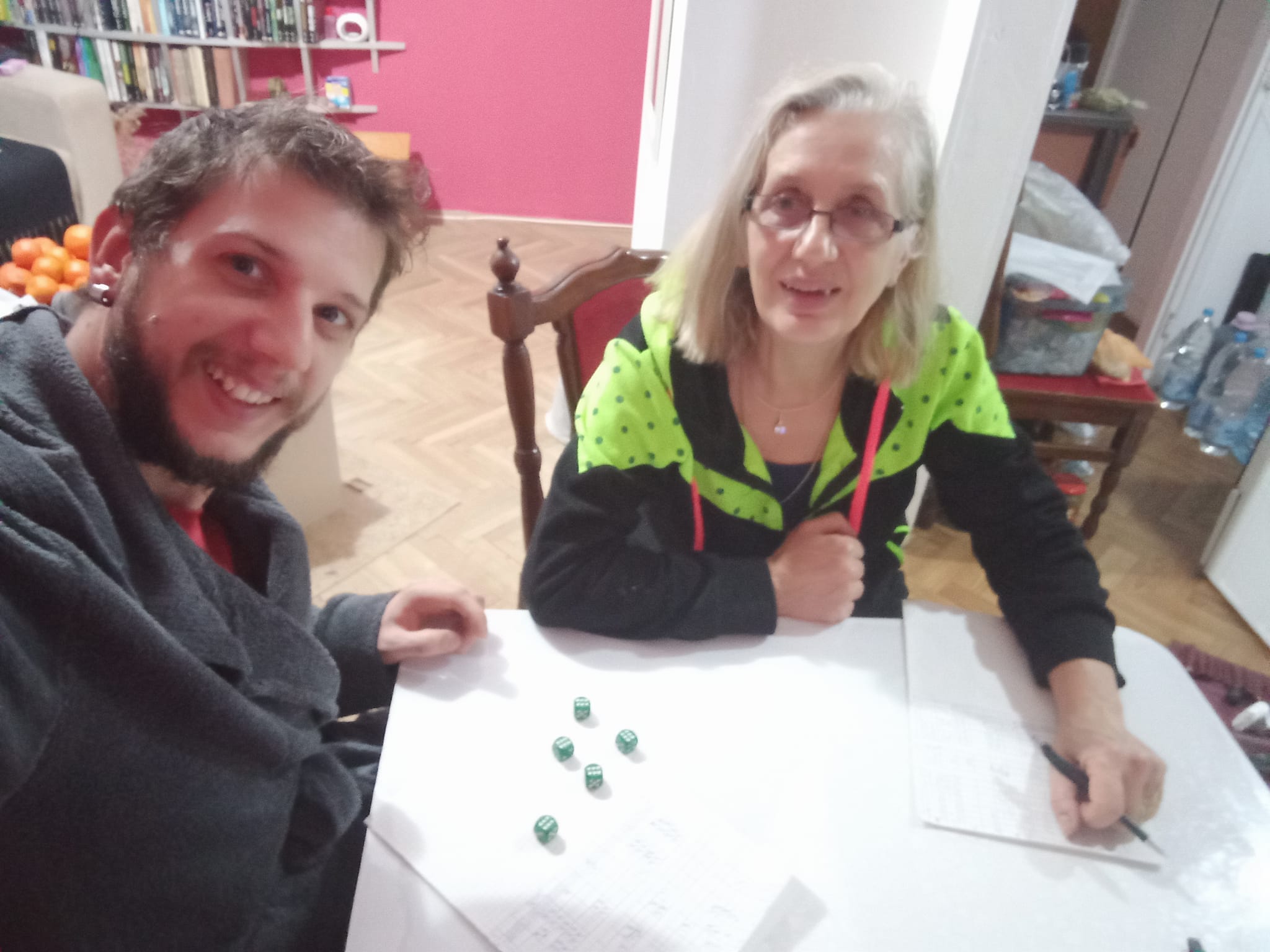 Let's contribute together to the local community
Poland (Poznań) – Organized by OWA Poland
2nd December 2021
OWA Poland celebrated International Volunteer Day with a gathering of past and future volunteers. The workshop included some "get to know each other" games, a presentation of the organisation and the projects it offers, and testimonies about previous projects and workcamps from last summer's participants. The workshop followed with a "how to find your passion" activity, which sets the mood for people to share what they can contribute to the organisation and what they would like to learn. At the end, a local working group was created. It will plan future activities according to what participants wrote down as their contributions and needs.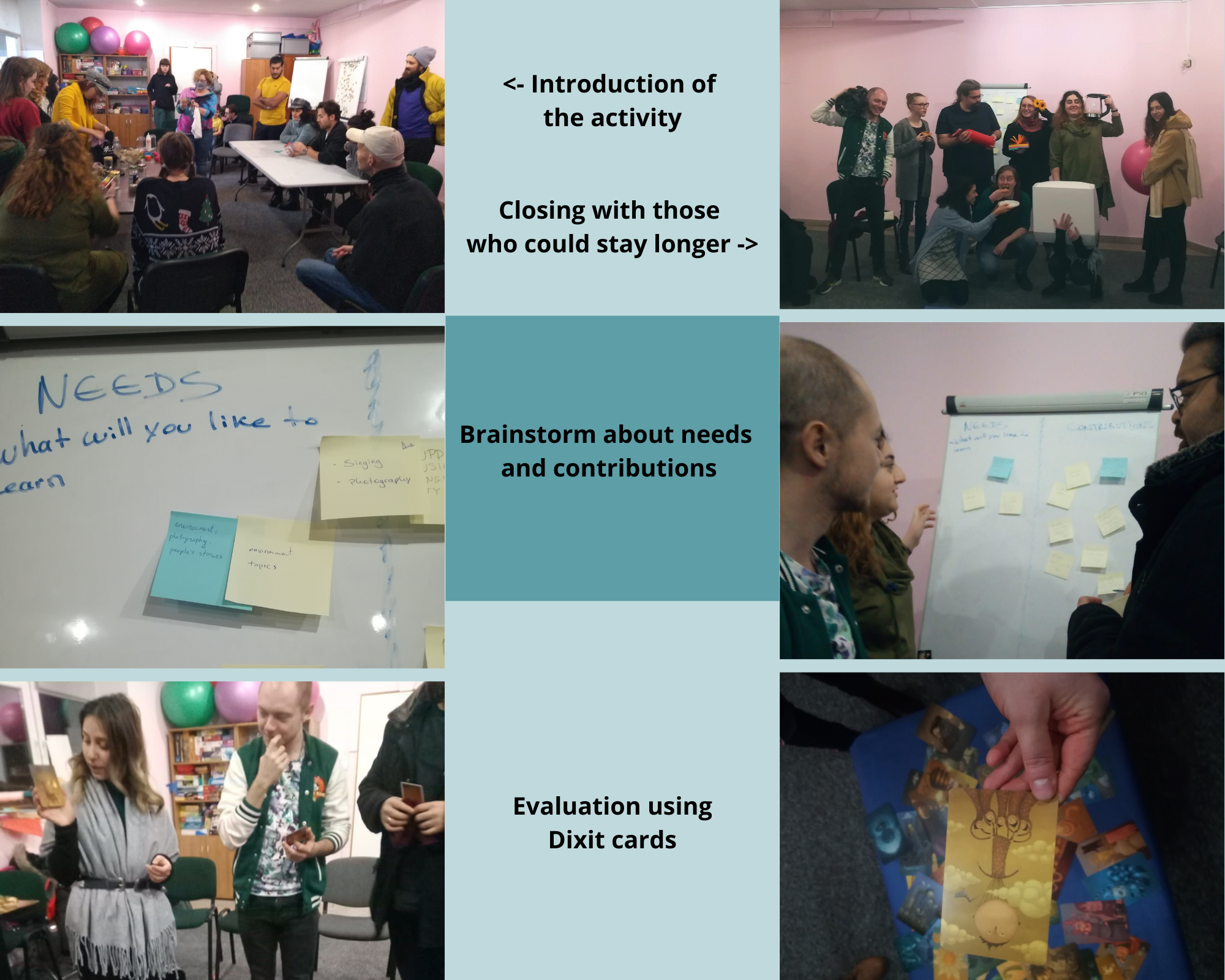 Peace Cards workshop in Gathertown
Gathertown – Organized by Gośka Tur and Natalie Jivkova
5th of December 2021
Gośka and Natalie, with the help of some volunteers who participated in the training, led 4 workshops during the International Volunteering Fair on the online platform Gathertown. In total, 14 participants enjoyed the workshops and learned about peace.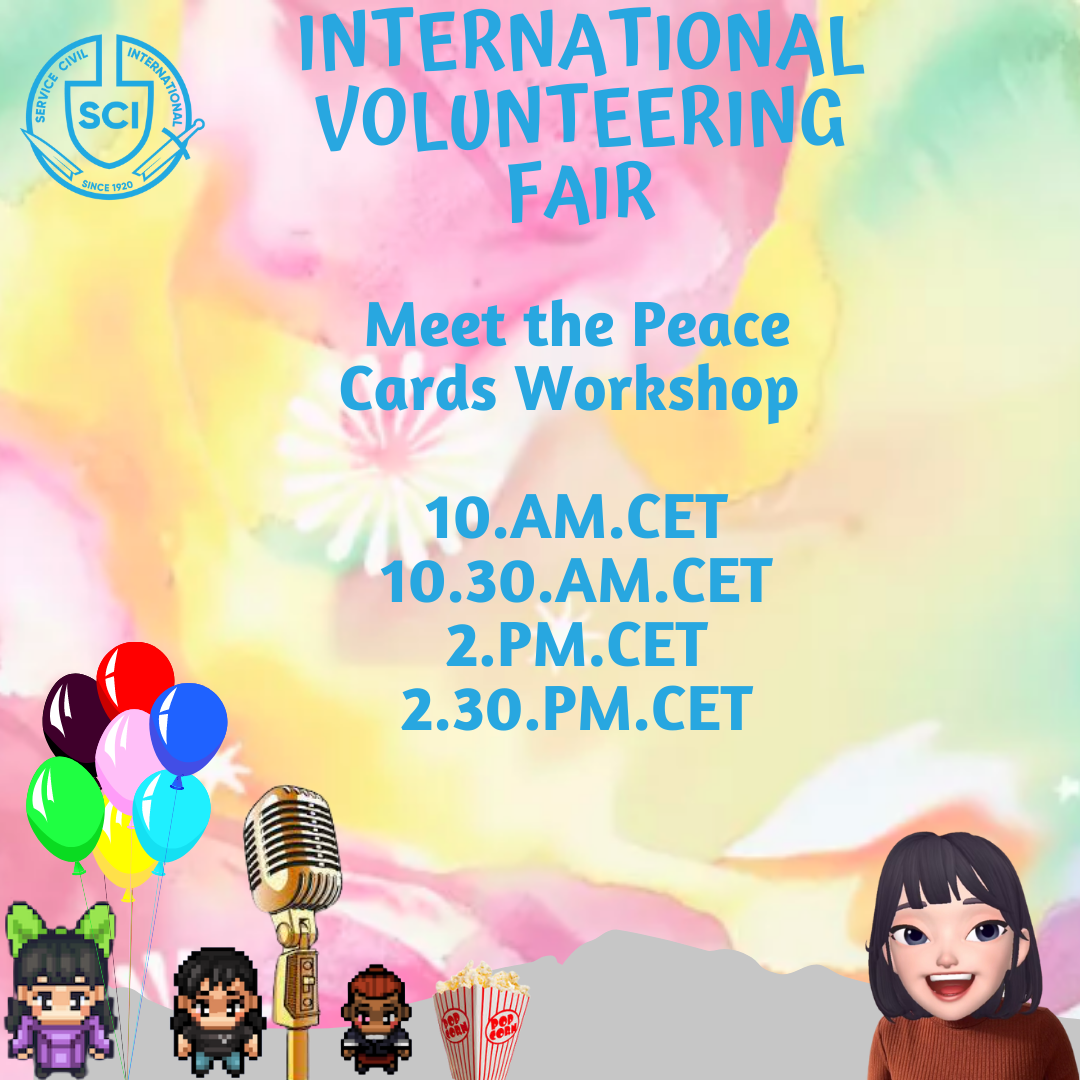 Novi Sad (Serbia) – Organised by Selena Bradic
8th of December 2021
In December, Selena organised a reunion of close people to talk about inner peace and to do inner peace activities like listening to music and drawing. During the gathering, there was also a screening of a documentary about Dejan Nebrigić, a Serbian gay and peace activist.