3 April, 2020
Stories contest "Voice yourself"
Call
Writing contest for volunteers and peace activists who had an experience with the SCI movement. You can participate until April 26th.
Write about your personal experience volunteering/working for peace. Illustrate the impact it had on yourself and the environment/community. Inspire us and make us travel with the imagination in this time of quarantine!
We will choose the text that better shows the SCI spirit. The winner will be rewarded with our book Words about deeds, the publication that collects stories of the 100 years of SCI and volunteering for peace.
Would you like to try the challenge? Read the rules below and get involved!
Requirements:
The story should be maximum 500 words long (including the title).
The story has to be written in English.
The story should be accompanied by a photograph related to the story (size 1800 x 1280 pixels minimum).
The photo should be accompanied by a descriptive caption and authorship.
The article must be submitted in word format (can be open office) by email to communication@sci.ngo by 26th April, 2020.
The picture must be submitted as a separate file (not in the word document), either attached to the email or as a link to a downloadable file.
All the articles will be published on SCI blog Voices of Volunteers.
The articles may be promoted by SCI on social media.
The prize will consist of the book Word about deeds, that will be sent by post to the winner, free of charge.
The jury will consist of volunteers and staff of the International Secretariat of SCI based in Antwerp.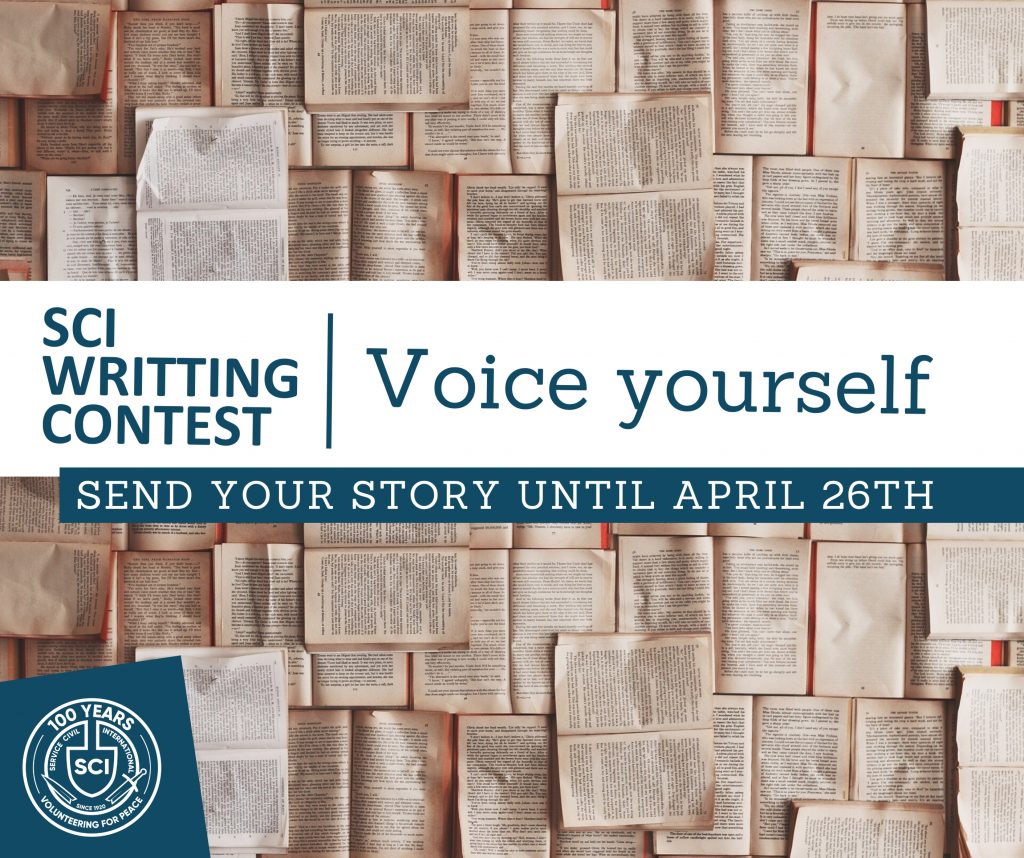 Written by International Secretariat of SCI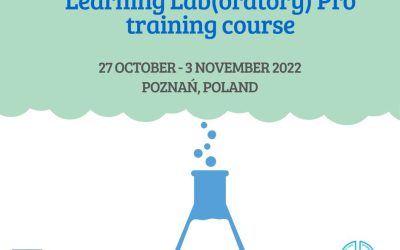 Are you an educator, a (to-be) trainer, willing to discover how to organise high-quality and more inclusive learning activities in both in-person and online environments? Apply for this training course! 📅 27 October – 3 November 2022 📍 Poznań, Poland ⏰ Apply by 2 October
Discover all the activities by SCI-India, Maharashtra State Group, in observance of the International Day of Peace. Their SCI Volunteers spread all over Maharashtra, in different cities, took a lead role in the activities, from mediation sessions, to drawing competitions, webinars and discussions. Get inspired!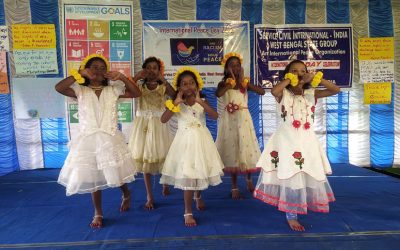 SCI India, West Bengal State Group, organised a seminar on peace to observe the peace day, with many speakers, singing, dancing, poetry and an oath to peace.