1 April, 2020
Time to read about SCI history!
100 years of SCI
In 2020, Service Civil International celebrates its 100 years of existence. One hundred years since a few volunteers begun an international service for peace and reconstruction and thus started the movement of international voluntary service.
Obviously, a lot of things happened in such a long time, but would you be able to tell the story? What was it like to be a volunteer in SCI thirty or fifty years ago? How has SCI changed over time?
With the quarantine due to the corona-virus, we have time to read and learn about this!
SCI Poland – Stowarzyszenie Jeden Świat, using materials from their library, materials accessible on the website of SCI archives, and of course the anniversary publication "Words about Deeds", will write articles in their blog What's out there?. Don't miss them!
The anniversary is the opportunity to remember, to reminisce, and to get inspired for the future!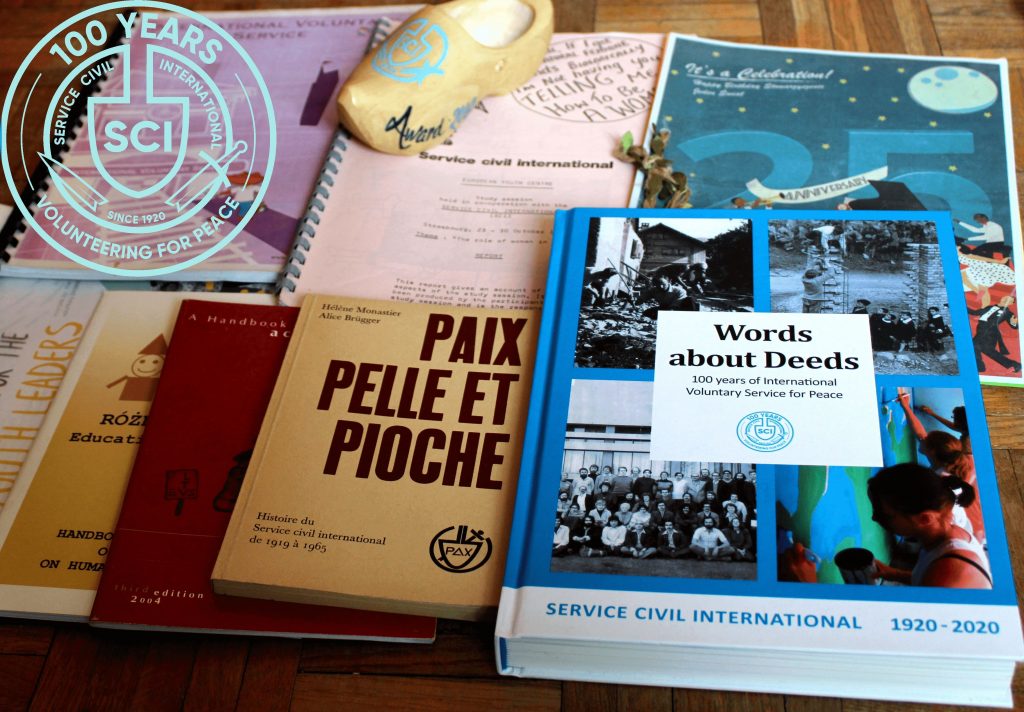 Picture: A collage of materials on SCI history, by Eliane Preiswerk, Poznań, Poland, March 2020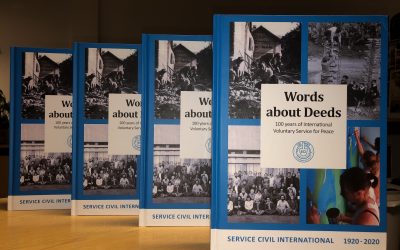 CCIVS is launching an online reading club where the recently published book "Words about Deeds" will be discussed. In particular, the development of workcamps in different regions will be explored.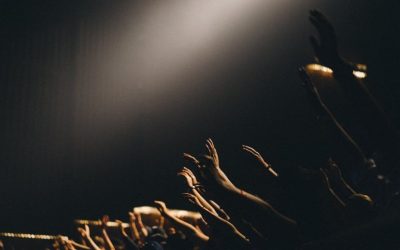 SCI Hellas is organising their first experiential workshop on the theater of oppression. The aim of the workshop is to acquaint the participants with the value, usefulness, and process of the Theater of the Oppressed which applies techniques with theater tools.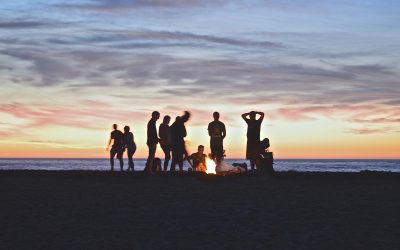 SCI Switzerland has organized an event that not only celebrates the 100 years of SCI but it also corresponds to the Earth Overshoot Day, therefore there was a focus on waste reduction and environmental preservation.