24 April, 2023
Tribute to Monique Hervo.
by SCI
The French branch of SCI wishes to pay tribute to Monique Hervo.
In 1959, leading a group of the Service Civil International (SCI), (which she had joined in 1956), she moved to the slums of La Folie in Nanterre, on the edge of Paris.
This is how Monique Hervo describes her personal commitment in Nanterre: "To be at the side of the Algerians by sharing life. To serve the struggle of a colonized people without bringing my "baggage" as a Westerner. To prove my solidarity with them. Such is my choice."
Monique was a fighter for human dignity and fraternity. She will be with us for a long time to come, in our hearts and memories. Her remains will be buried in the El Alia cemetery in Algiers, next to the resistance fighters and the martyrs of the war of independence.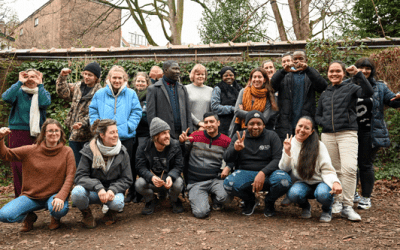 Last February, as part of the project "Decolonize volunteering!" from CCIVS, SCI Belgium had the chance to host a beautiful group of young people wanting to start working on a challenging and demanding issue: the decolonisation of volunteering.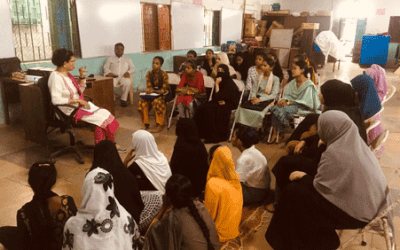 SCI India Maharashtra State Group organised a six day project about Girls Empowerment. Each day day tackled a different subject for more than 25 young girls.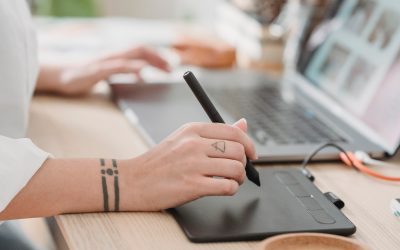 SCI is developing an online course to support young activists to communicate and advocate for peace. We are looking for a creative eye to support us on the visual side of this online course. Deadline to apply is 26th of May