24 April, 2023
Tribute to Monique Hervo.
by SCI
The French branch of SCI wishes to pay tribute to Monique Hervo.
In 1959, leading a group of the Service Civil International (SCI), (which she had joined in 1956), she moved to the slums of La Folie in Nanterre, on the edge of Paris.
This is how Monique Hervo describes her personal commitment in Nanterre: "To be at the side of the Algerians by sharing life. To serve the struggle of a colonized people without bringing my "baggage" as a Westerner. To prove my solidarity with them. Such is my choice."
Monique was a fighter for human dignity and fraternity. She will be with us for a long time to come, in our hearts and memories. Her remains will be buried in the El Alia cemetery in Algiers, next to the resistance fighters and the martyrs of the war of independence.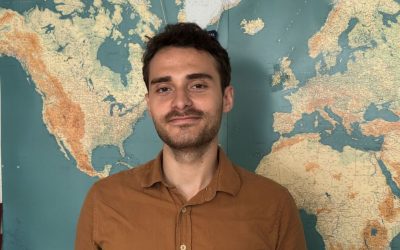 Albanoi will be joining the IS offices for a year here in Antwerp, helping out with communication. Hi everyone! My name is Albanoi and I am the new Communication Volunteer for SCI IS. It feels weird even typing that because when I applied, I did so on a whim and did not think much of it, only to find myself in Antwerp two months later, in an unknown city, alone for the first time. It is exciting...