8 August, 2023
Volunteer for integration in Poland
ESC project
SCI Poland is looking for two European Solidarity Corps volunteers for two Foreign Integration Centres in Poland.
Location: Piła or Poznań, Poland
Dates: starts around September 2023; the mobility lasts 12 months
The host organisation, the Regional Center for Social Policy (ROPS), is a public institution with a crucial social mission – building a high-quality place to live for all inhabitants of the region regardless of the country of origin. ROPS is an operator of five Foreigner's Integration Center opened in early 2022 in five major cities in Wielkopolska: Poznań, Piła, Konin, Leszno, Kalisz. Centres provide a holistic form of assistance for migrants staying in Wielkopolska. They work as the information point with all the necessary data on various aspects related to everyday life in Poland. They provide juridical and psychological support. They also organise a variety of activities for children, youth and adults such as Polish language and adaptation courses, English classes, artistic and creative workshops. The activities are free of charge.
Volunteer tasks and activities
The volunteers will be engaged in a variety of tasks and activities, 35 hours per week, five days per week. They will be supported by the team and will participate in team meetings.
The project is about helping foreigners to feel welcome in our region and in our country. A fresh vision of volunteers will be very helpful in discovering all the disadvantages foreigners encounter when they come to Poland. And when we find them, it's easier to overcome them.
Volunteers will support the Center in everyday work. Their tasks will include: running different activities mostly for children and youth (language, artistic, creative); support in organisation of planned events and meetings; promoting organised activities; taking care of the digital documentation.
During summer the volunteers will coordinate an international volunteering project somewhere in Poland organised by SCI Poland.
The volunteers are also invited to develop their personal mini-project that will be planned according to the needs of the target group and to the interests and skills of the volunteer.
At the beginning of the project, the volunteers will go on On-Arrival Training to learn what exactly an ESC project is in practice, to know his_her rights and obligations and to meet volunteers from other organisations. In the middle of the project, they will go on Midterm Training to summarise their experiences so far, get inspired and make the most of the remaining project time.
Foreigner's Integration Center as well as SCI Poland organise a lot of different trainings – the volunteers are normally invited to take part in them.
Once a month they will participate in a common meeting of all of the volunteers of the project in Poznań.
Living environment (Accommodation, food, money, transport, location information…)
The volunteers will live in a single room with access to the kitchen and bathroom. In Poznań the volunteer will share a flat with two other volunteers, in Piła they will live in a student dormitory. The volunteers will receive fixed money to cover food costs and pocket money. Poznań is the capital of the Greater Poland region. It is a very open, vibrant city with lots of nice restaurants, parks and many cultural and social activities going on.
Piła is a town in Greater Poland, famous for its green areas, parks and dense forests nearby. It is located around 1,5 hours by train from Poznań.
Volunteer profile
We are looking for a volunteer:
who will support us to stimulate the cooperation of local communities,
who, by organising different types of common activities, will create a friendly space for youth and children
who is interested in theatre, music, sports, recreation, tourism, art.
who likes to work with different people and care about the world's future
is open-minded and creative, wants to learn new things,
is responsible and motivated to act
who has some knowledge of Ukrainian and/or Russian language. Sense of humour is always welcome 🙂
How to apply
Send a CV and a motivation statement to: Dominika Kućmierczyk – longterm@poland.sci.ngo Please, do not forget to register on the platform of the European Solidarity Corps!
You need to contact a sending organisation in your country.
We hope to talk to you soon via ZOOM, wait for contact from us ☺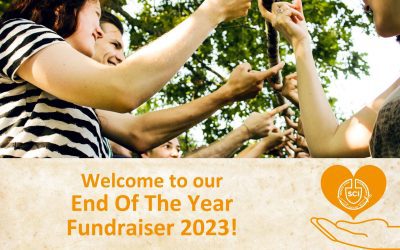 As we approach the end of this year, I would like to address all of you and ask for your support to SCI. The most reliable source and that which would give us the highest level of independence, is YOU!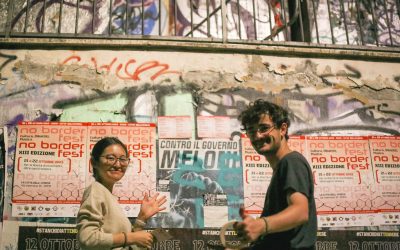 From 10th to 25th November 2023 and ahead of the 13th edition of the No Border Fest, 14 international volunteers arrived from Spain, Portugal, France, Albania, Croatia, Hungary, and Italy to Rome, to offer support, during the two weeks, 'tidying up the space of "La Città dell'Utopia"' leading up to the festival and also during the festival. About the festival The No Border Fest was back in its...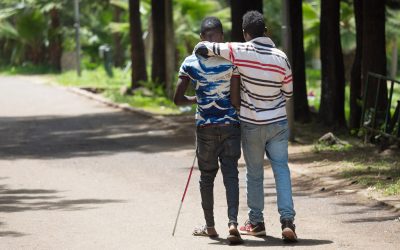 SCI-India's Maharashtra State Group organized a webinar to commemorate the World White Cane Safety Day. The Group has been associated with organizations working on issues faced by the visually impaired for over four decades. The aim of the seminar was to expose new volunteers to the world of the visually impaired, to the challenges they face in daily life and how the little but mighty cane helps...