Intercultural dialogue
DOBRO.CAST from the world of local and international volunteering - Episode 2
Written by INEX - Sdružení dobrovolných aktivit. from Czech republic
DOBRO.cast is a newest initiative created by INEX Association for Voluntary Activities.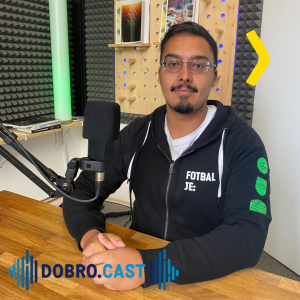 The podcast explores various types of volunteering. Now you have a chance to listen to a brand new podcast about volunteering and active citizenship in a global context. 
With DOBRO.CAST, you will "visit" different parts of the world of volunteering and get inspired, listen to stories and experience of volunteers who have done things you are still thinking about, or perhaps are on your wish list. ? 
There are already two episodes in English.  
Listen to the second one with Pedro, an European Solidarity Corps volunteer from Brazil, currently doing a project in Prague.  
How does he find his experience in Prague so far?

 

What was his experience leading a workcamp in Czech Republic? 

 
Discover this and much more in the second episode:
You can find all episodes on Spotify, Google podcasts, Anchor or Apple Podcast; and visit project's website to learn more.
The creation of podcasts was supported by the Czech Development Agency as a donor.
Read more Voices of Volunteers